Here are some excellent links that I didn't include in my
introduction
. Enjoy...
Snarkywood
- Oh for the love of God, I wish I'd known about this site sooner. I've spent hours trying to catch up on the archives! Worth it.
Conversations About Famous People
- Funny, biting, sarcastic. An all-around good read. For starters, you can read
this
. See? I told you Kathy Hilton was an ass.
You Can't Make It Up
- This girl is f***ing HYSTERICAL. I laugh until I cry.
My Cat Hates You
- A non-blog site, but nevertheless entertaining, especially if you love cats. If you absolutely hate cats, it might not be the site for you, but if you're borderline about them, it might sway you. You can go there to see stuff like this...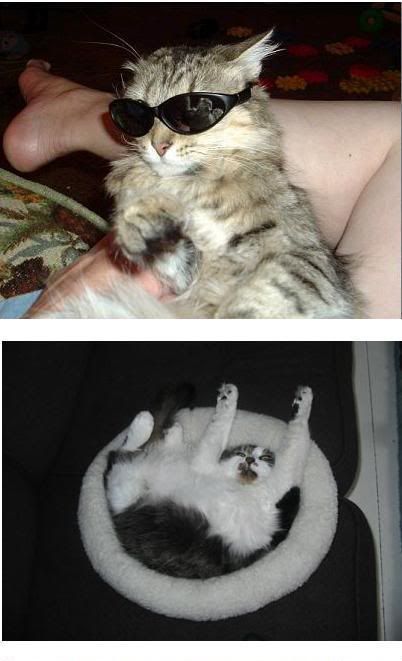 And last but not least...
Bangkok Street Dogs
- For the dog lover in all of us.
*Funny Links