I was in the grocery store just now and something amusing caught my eye:
The first thing that came to my mind was, "Look out, Nabisco. There's a new sheriff in town, and he's not just about salad dressing anymore."
The Newman-Os were funny enough, but then my eyes shifted slightly to the left, and feasted upon these beauties, which, in my opinion, put the Newman-Os to shame: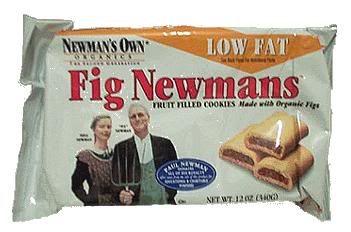 Oh, Mr. Newman... you are a genius. Joanne Woodward is a lucky, lucky woman.