So Simon bit me in the face (again) last night. I think 4 bites in 2 years is 4 bites too many, don't you?
Now I have little teeth marks by my mouth. There goes my modelling career.
Oh well. At least last time he bit me, I got to be on TV because of it!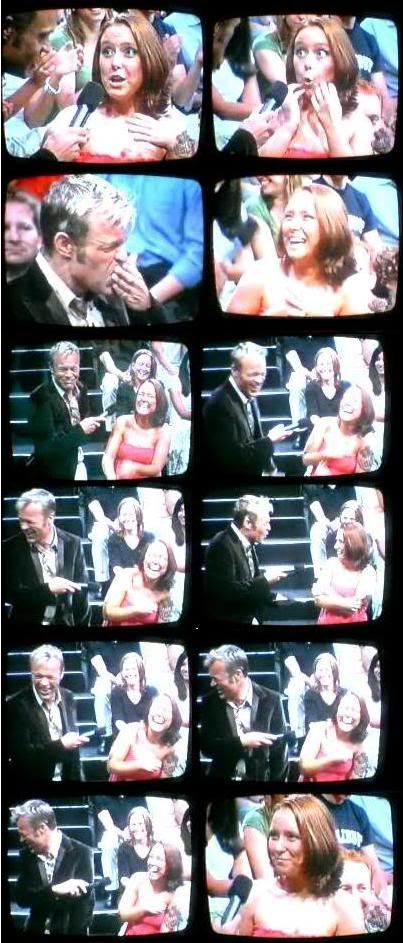 Click
here
to see a REALLY shoddy "taped right off the TV" video of it.