Introducing the adorable "Buffy", my best bud Michelle's new kitten!!
Buffy happens to be a boy, but that doesn't mean that he can't have a perfectly immasculating, vampire slaying name!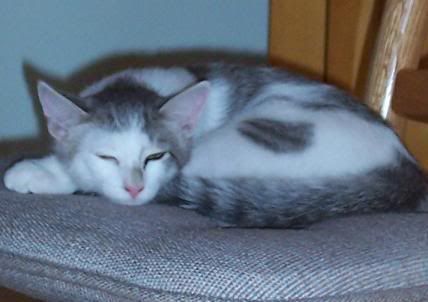 Adorable, huh?
According to Michelle:
"His" name is Buffy although I'm pretty sure "he" will be referred to as "she" b/c my parents can't seem to get it out of their heads. Anyway, Buffy (I don't like that name either, but it's not technically my cat) is SO cute – just look at the pics!
I'd have to agree! That is one cute cat!!! I look forward to meeting you, Buffy!!