In the rare event that the hilarity factor here at Marnie's World isn't enough for you, I'd like to direct you to
Flicstix
, the blog of my hilarious, beautiful friend from across the pond, Felicity.
Fliss is essentially the UK's version of me (the perfect person to hold them over until I can get my permanent residency)

so if you enjoy this site at all, I think you'll find hers quite funny as well. If you don't enjoy this site, then sod ya'. What are you doing here?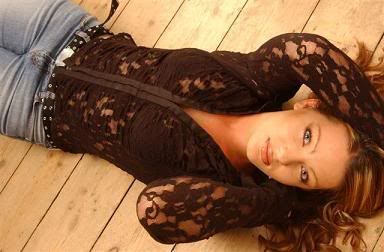 I didn't get this picture out of a magazine, by the way. That's Felicity, from when we got to be models for a day in London. Vain cows!!
Click here to see how our vanity once caused us to look like pumpkins!