You know, I once asked that the
erroneous Simpsons just go away
. The thing is, I'm not quite sure why I didn't include Jessica in that first plea. I think the term "erroneous Simpsons" is kind of redundant, don't you?
I mean, really. Enough now. We get it. You're hot. You're blonde. You're beautiful, AND you're stupid. But that's not enough anymore. Your 15 minutes is over. Please go now.
Please.
And speaking of Simpsons...
Don't forget to watch Ashlee make a jackass out of herself again tomorrow night on Saturday Night Live. I'm fairly certain that singing live isn't going to do much for her credit, and I'm hoping this is going to be the thing that finally pushes her out of the public eye forever. Let's hope!!
But do you know what the worst of it is? Neither Ashlee or Jessica are the worst of the Simpsons! That honour definitely goes to Papa Joe: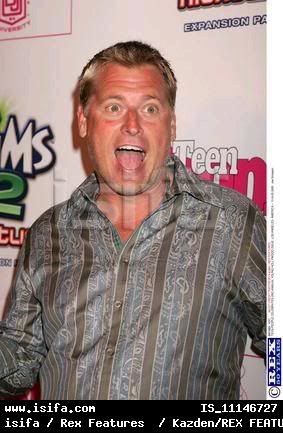 This sleazebag is a bigger fame-whore than both his daughters combined and someone really needs to slap him into next week!! "Preacher"... ha, yeah. Whatever.