Look out, world. There's a new Lohan on the loose, and this one's going to work her way up the ranks Jamie-Lynn Spears style. Take a look at Aliana: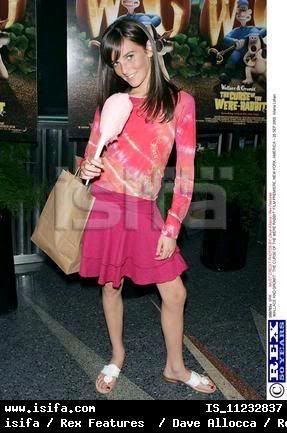 Note the obnoxious pose, complete with Hollywood-ready emaciated legs and even some phallic looking cotton candy held at just the right angle to be a little dirty. This girl's got game.
Mind you, she's 11 years old.
I don't know if you remember what Lindsay looked at 11, but she was far more innocent. If Aliana is that far ahead of her at that age, I hasten to imagine what she's going to be like at 19. Somebody book the rehab in advance.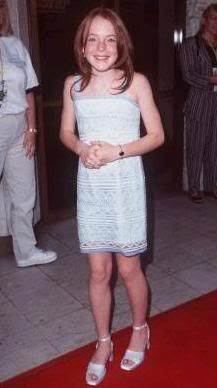 I guess little Ali
was listening after all
.