Update time!!
I've got loads to add tonight, so I'll start with Halloween. Yes, I know it's a few days gone now, but as evidenced by the triple-belated birthday post below, I'm generally a day late and a dollar short with everything I do. So alas, it is now November. The clocks have been changed, the leaves are falling,
this photo
now stares back at me from my calendar, and throughout it all, I've somehow managed to find the time to update properly. Away we go.
I spent this Halloween (or rather, the preceding weekend) in NYC. Michelle and I went to a party at a bar that her friend's roommate's boyfriend's roommate was throwing. Not quite sure how I ended up there. It was sort of like
Six Degrees of Separation
only without the Will Smith. However it happened, it was a great time! I dressed as Strawberry Shortcake and Michelle wore my Tinkerbell costume that, after having tried it on again this year, I can safely say that I had no business wearing at 30 lbs. heavier than I am now. Could no one have stopped me?
Anyway, we also went to the party with Jordan, who made a stunning Dorothy from the Wizard of Oz, Heather the totally radical 80's girl, and her husband Joe, who went as a Surgeon, complete with "nightstalker blood" (more on that later!). Rather than ramble, I'll just produce the photographic evidence. A picture IS worth a thousand words, after all.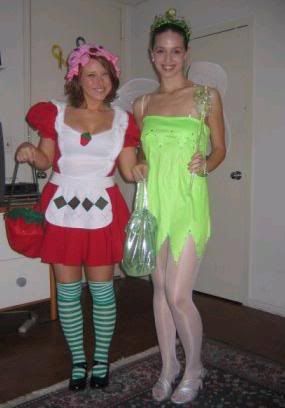 The odd thing about this photo is that in "real life" Michelle is a mere 3 inches taller than me, so I'm not quite sure what's going on here. I look so short next to her that it almost looks photoshopped.
Same here. Although Strawberry Shortcake was also as flat as a board, so I suppose accuracy isn't a strong point in these photos.
Tink and Dorothy strike a pose.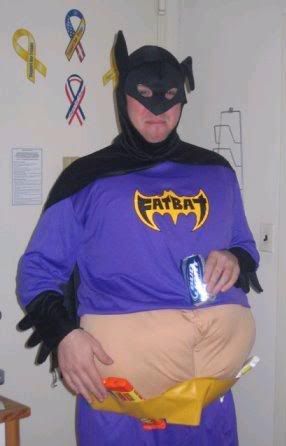 The incredibly hilarious "FatBat"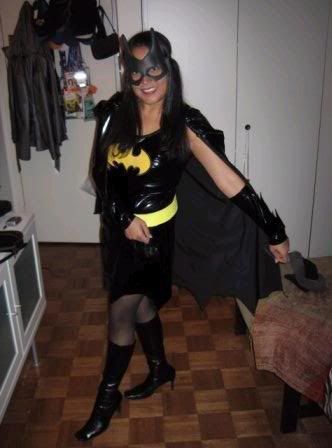 His much slimmer sidekick.
It's amazing how these once innocent characters can be so defamed in seconds.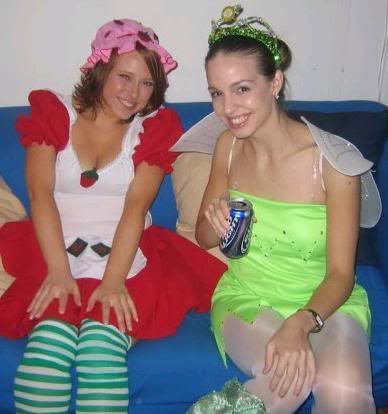 Tinkerbell with a Bud Light? What would Peter Pan have to say about this!!
Oz Meets "Heathers"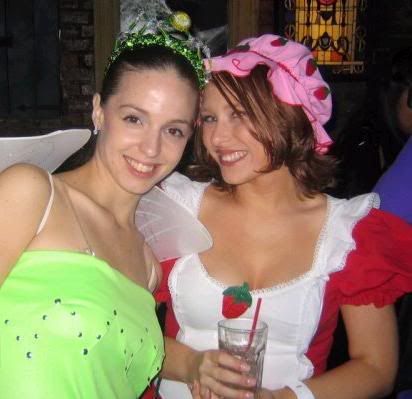 The night truly begins.
There's a story behind this picture. Michelle and I are posing here with the blood that Joe bought for his surgeon costume. What you unfortunately can't see is that the packaging says "Blood for Nightstalkers -- Flows, Dries, and Thickens just like real blood!" Forget how "real" it is... why is it specifically for "Nightstalkers"? Seems like quite the niche market they're targeting there.
Britney and Kevin
A very clever and well done Zack Morris with Tinkerbell.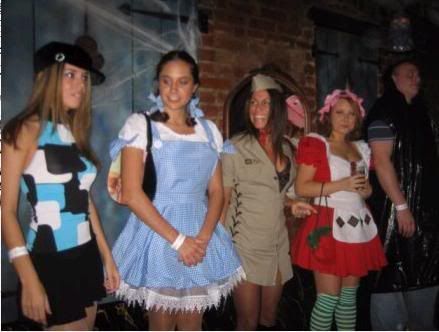 "Sexiest Costume" nominees. Note the "condom" on the end. He had a hula hoop at the bottom and everything.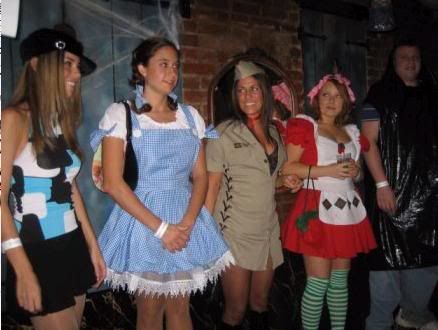 Eagerly awaiting the announcement of the winner. Condom looks pretty confident. (For the record, Dorothy and I were the finalists. Go us!)
Sexy biotches.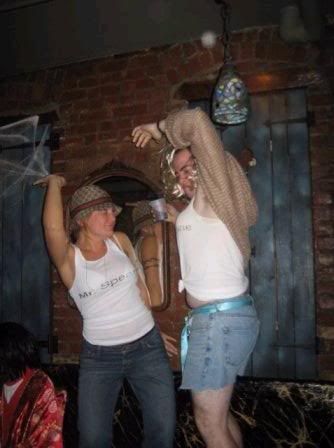 Note how realistic "Britney" is.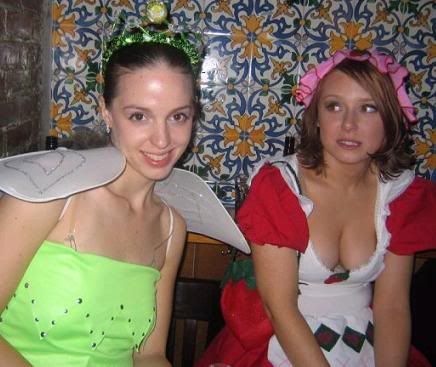 As the night's end is nearing, Miss Shortcake is looking more and more ready to go.
After the party, Tinkerbell and I headed to a diner to pig out. On the way home a cab pulled over and the creepy driver leaned out the window and said "Free cab ride girls... Free... Free...". Yeah... um... no thanks (even if we weren't only 2 blocks from the apartment). That's the type of scenario where you end up in the East River.
Anyway, it was a great night and I met loads of cool new people. I'd say the only thing missing from the party was this:
For the record, I think Nicky looks pretty cute. Paris on the other hand... well, she just looks like she's on a normal night out. And what is up with the shoes? I guess that's what heiress cavegirls wore.
Anyway, I'd post more pics but it's taking me forever and I've got loads more updating to do! For now, here's just a few more for your viewing pleasure! Click to enlarge! Enjoy!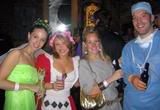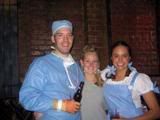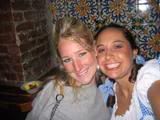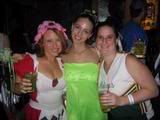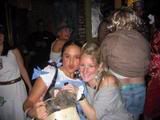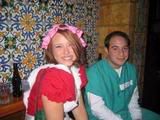 Thanks to Dorothy and Batgirl for the pics!