Well friends, once again I must leave you. This will be my last post until at least the 23rd of December, when I return from my favourite place in the universe -- England!
I hate to cut out on you again, but this time I'm heading out for 18 days of fun and insanity. For the first 10 days I'll be with all of my best friends in the cultural mecca known as High Wycombe.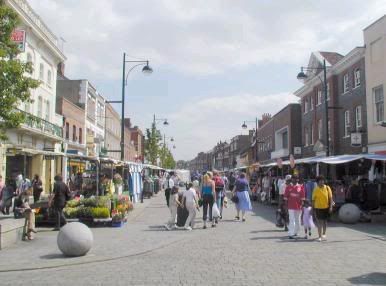 I haven't seen most of them in ages and I cannot wait.
When those 10 (no-doubt drunken) days are through, I'll be heading out with Paul and playing the part of groupie on the UK leg of Duran Duran's tour. Once again, I cannot wait. There is much catching up to do, much alcohol to be consumed, and much fun to be had, all around.
The downside? Procrastinator extraordinaire that I am, I still have to finish packing, and my flight is tomorrow, so I must leave you for now. Brace yourself for my return, though, because I'm certain I'm going to have some interesting tales to tell and pictures to share!
Toodle - pip!