Okay, so I know as recently as yesterday I was talking smack on the Olsens, but I like to think of myself as the type who gives credit where its due, without bias.
And that is why I would like to say that at last night's Golden Globes, Mary Kate looked very cute and very classy. While I hardly approve of the use of a daytime purse with an evening gown, especially at a special event, I think the rest of the ensemble was one of the best looks of the evening, hands down. I'd like to see the stylish side of her come out more often!!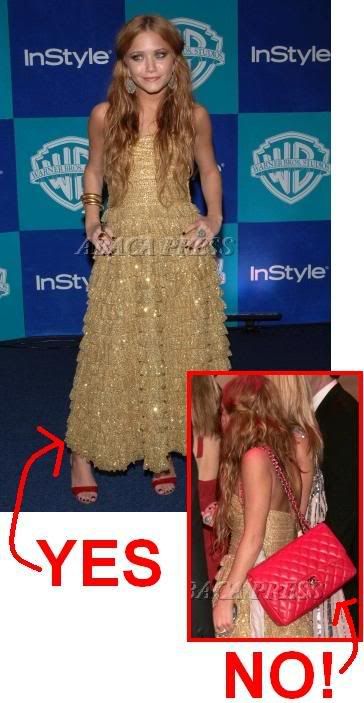 Well done, Mary Kate!