No, not that one.
I was just looking at this photo of Heather Locklear and Richie Sambora (in happier times) with their daughter, Ava.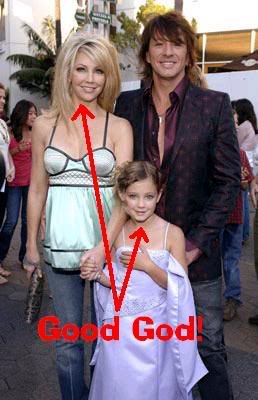 Is it just me, or does it look like someone took Heather Locklear's face, shrunk it, and photoshopped it onto Ava? I don't think I've ever seen a child look more like their parent!
Was Richie involved at all in the making of this child??