A while back, I speculated that if Lindsay Lohan were to gain weight, that she may end up looking a little like Kelly Osbourne. This may seem preposterous, but in typical Marnie style, I offered up some
photographic evidence
to support my case.
Pretty good, right?
Anyway, what I
didn't
bank on was that if Kelly lost weight, she'd end up looking a little like Nicole Richie! Check out these recent pics of Miss O. taken at the Rock and Roll Hall of Fame Induction Ceremony this weekend. Can you believe it???
I did see Kelly in person a little over a year ago at one of Morrissey's parties in London (careful not to be hit by dropping names there) and I have to admit she was much cuter in person. Her skin was absolutely flawless. However, these pics go above and beyond anything I'd ever have given her credit for. Whether it's the work of a plastic surgeon's knife (body wise -- it's the same face) or just a matter of good old fashioned diet and exercise I'm totally blown away!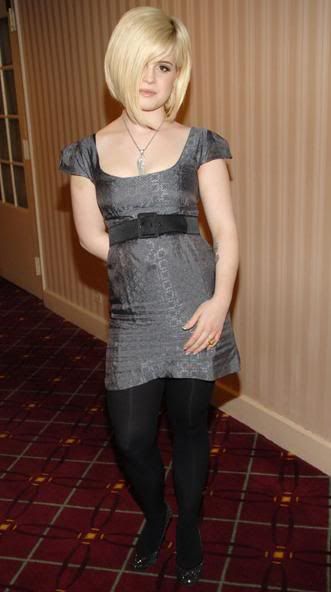 MAD props to you, girl. You look FANTASTIC.