Why is it always my dream men?
Recently,
the band to end all bands
, Keane, has been cancelling a few dates here and there, much to the dismay of fans around the world. Stories of "family emergencies" and "exhaustion" have been thrown around but today the real story came to light.
Tom Goes Into Rehab

Keane frontman Tom Chaplin has gone into rehab for his alcohol and cocaine addiction.

The singer checked himself into The Priory last week.

Tom, 27, was let out of the clinic to perform at the V Festival over the weekend but returned as soon as the event was over.

He told The Sun:
"I've admitted myself into The Priory to get the professional help I need to overcome my increasing problem with drink and drugs.

"I'm looking forward to sorting myself out and getting back to playing again as soon as possible."

Keane have had to cancel their Ibiza Rocks concert, as well as shows in Dublin, Edinburgh and the US, but Tom realised he needs to take time out to rest and get better.

He wrote on the band's website: "I am gutted that I have to take a break from touring.

"I was really looking forward to these dates, but if it means we can do what we've got planned for the rest of the year, then I'll take the time off."
I sure can pick 'em, can't I?
All kidding aside, I hope my dear, sweet Mr.Chaplin does indeed sort this all out and get himself better... dare I say it... even if it means cancelling one or all of the many, many Keane shows that I have tickets to next month.
Get well soon, Tom. Or I may have to kill you.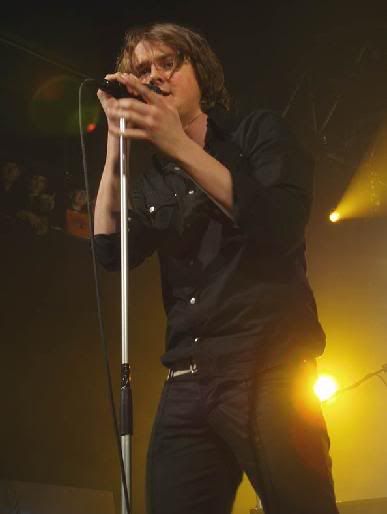 Related Stories:
Keane Singer in Boozy Coke Rehab
Keane Singer Battling Booze and Drug Demons
Keane's Frontman Tom Chaplin in Rehab