Micki
brought this to my attention today:
Tesco Internet Phones
"Internet phones are the latest technology revolutionising the way we make home phone calls. They literally do what they say... they're phones that let you make all your calls using the internet†. And because they use the internet we don't have to pay other phone networks so we can pass the savings on to you. "
-FREE calls to other Tesco internet phone customers
-2p per minute to standard landlines in the UK, our top 25 countries and to mobile phones in the USA,
-Canada, China and Singapore
-Pay as you go
-FREE voicemail
-Collect
-Clubcard Points
All that, and they deliver internationally!
Just one more reason why England is great.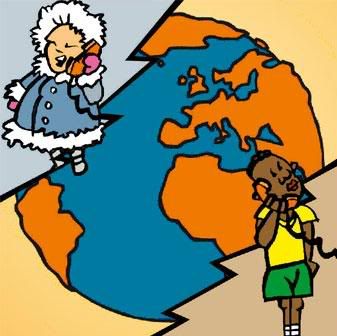 An artistic representation of me using this service. That's me in the coat. The fur is fake.