Well,
another year has gone by
and my oldest friend Emily is turning 26 years old today.
We went out last night to Dave & Buster's to celebrate, where Emily got trashed on Mellontinis and various shots, and I enjoyed a few Bananas Foster Martinis. We all know how
I love my Bananas Foster stuff
, and these babies were no exception. Totes delish!
Anyway, Emily, here's hoping that the last part of your birthday goes great and you don't suffer
the same woes I did
as I hit the big 2-6!! Welcome over the hump!
In the meantime, the rest of you can enjoy these darling pics from last night...
Em and Me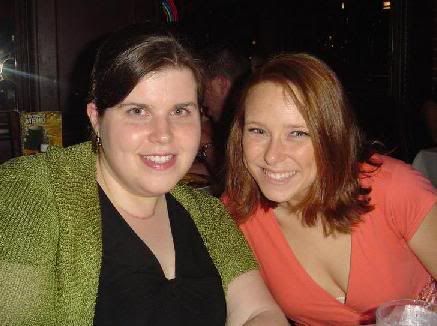 Once more, with feeling!