Last weekend I paid a visit to Micki and Jay in Virginia for the first time since they moved from England last October. The traffic on the way down was reminiscent of my last trip to the DC area, (
Office Space
, anyone?) but it was well worth it, because we had a great time!
I got to see the beautiful new house they're having built (well, I got to see the spot and a nearby model that looks nearly like what there's will be!) and I was well impressed! Plenty of room for me to stay when I visit, which, of course is the most important thing. :-)
Old fogies that we are, we had a relatively early night on Friday, eating pizza and watching... well,
Office Space
. It was nice to catch up though and have a quiet night, particularly in light of my somewhat wild "out til 5am, college-style" weekend with Michelle in NY the week before. Plus it gave me time to win over Maddie, their newly adopted cat.
The next day, rain be damned, we headed into DC to the
National Zoo
, which was really fun, despite being hot as balls. I have a soft spot for zoos (being an over-the-top animal lover and all) so you'd be hard pressed to find a complaint from me about the day. (Oh, well, actually, maybe the $3.75 "Three Cheese Sandwich" which was actually a small hamburger bun with -- you guessed it -- 3 slices of cheese.).
Aside from that nonsense, I think you can tell from the following pictures and videos just how much fun I had:
Like with these hungry pandas!
Note my astute "diaper" observation.
I also very much enjoyed the red-assed one as he got up and walked out.
How cute is this little hippo?
And his sleeping buddy?
I actually kind of felt sorry for the elephants, just pacing back and forth. They looked sad.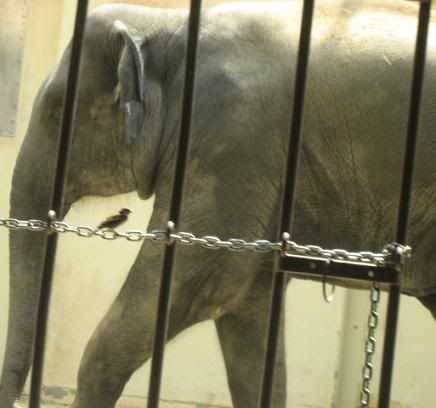 But that could totally just be the trunk.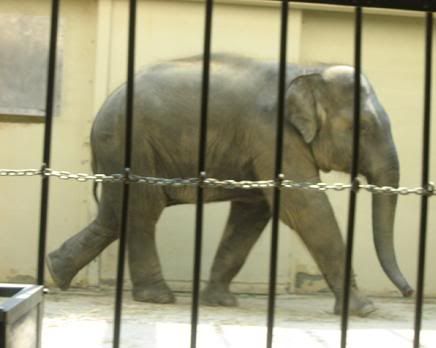 Why the long face? *bah-dum-CHING!*
This is a "Capybara" which is essentially a giant hamster.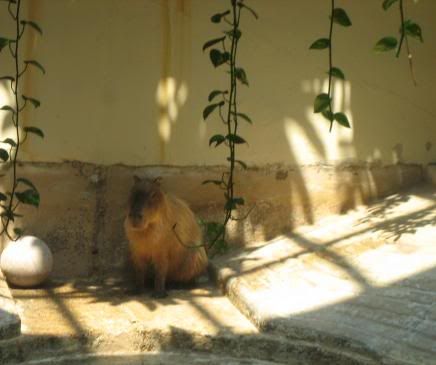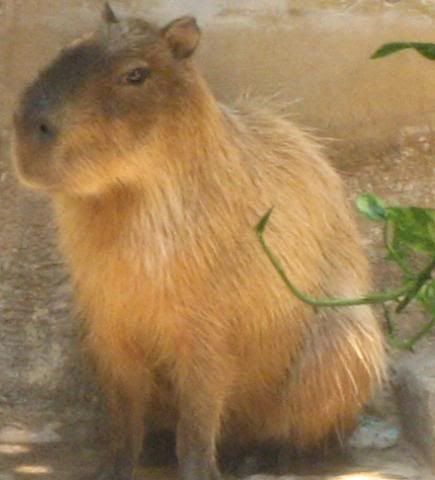 A giant hamster that does not like the look of me and my camera, apparently.
He seemed to want to get out.
I have no idea what this thing is, but how freaking cute is it?
That serious face!!
He seems suspicious of me too. Can't say I blame him.
Okay, best part of the day...
MEERKATS!!!!!!!!!!!!!!!!!!!!!!!!!!!!!!!!


These are my FAVOURITE!!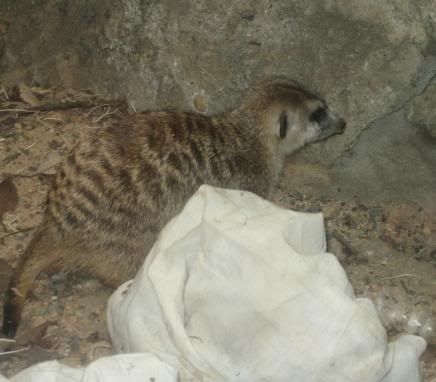 This little guy kept staring upwards so intently...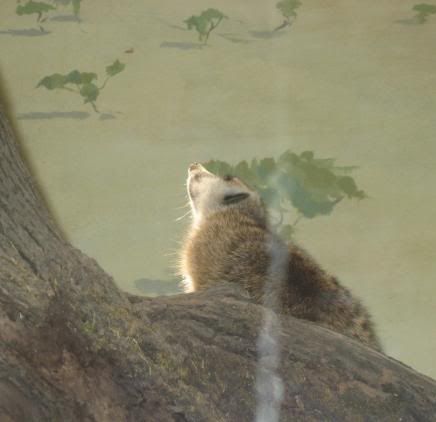 While this one inspected this weird white cloth...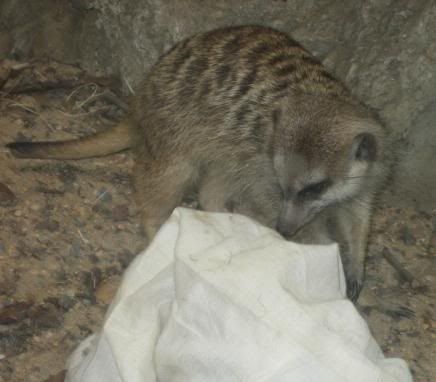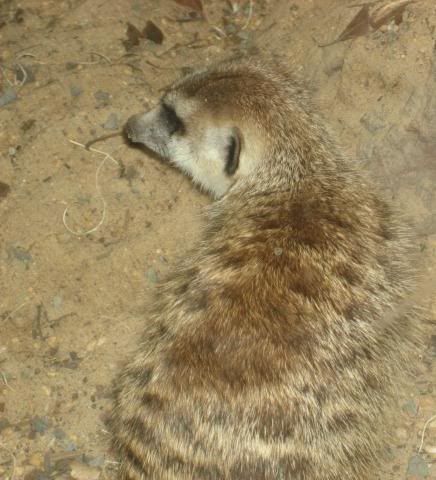 Staring...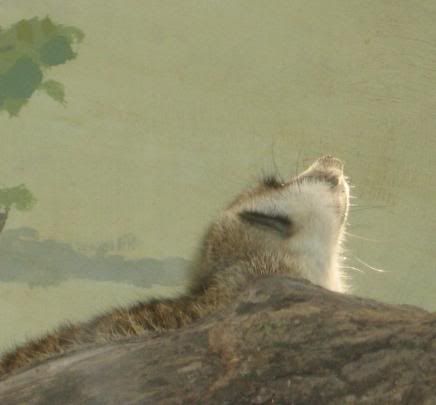 How much do I love when they stand like this?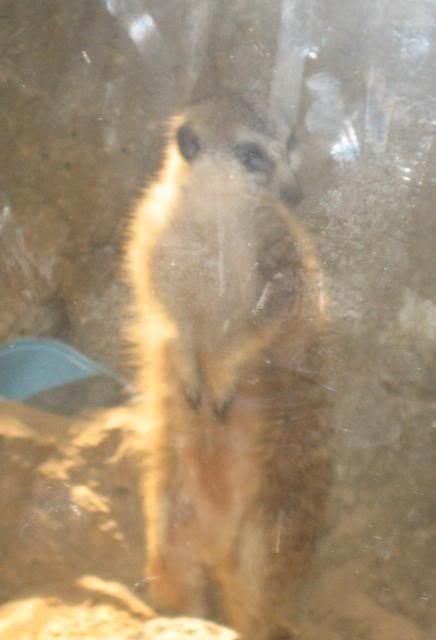 Still staring...
Intensely digging...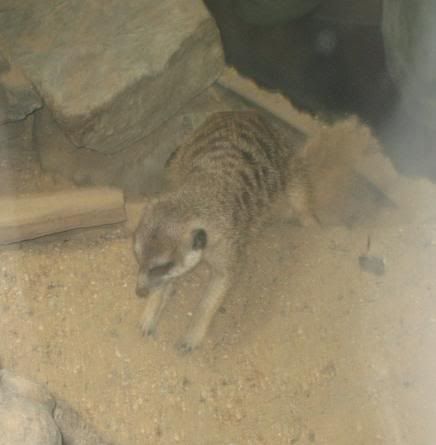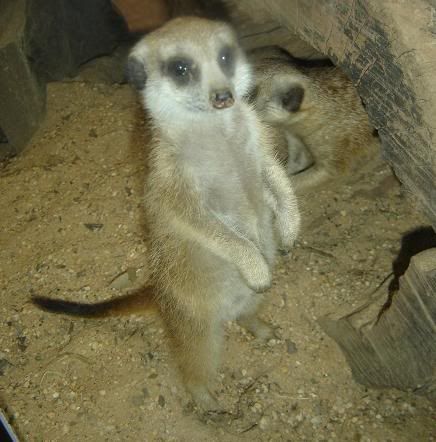 Are we on Marnie's World, or
Cute Overload
, for God's sake?
And now for the video! Yay! Keep an eye out for the baby.
AHH! Cutest thing in the history of creation!!! I could watch them all day.
The second cutest thing could well be Prairie Dogs.
He even gave me a view from both angles!
Lazy orange monkeys of some kind...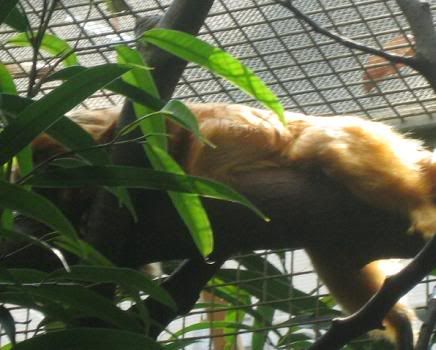 Lazy humans...
All kidding aside here, why the hell do I look like a hunchback with child in this picture?
Anyway, back to the monkeys...
Freaky gigantic lobster...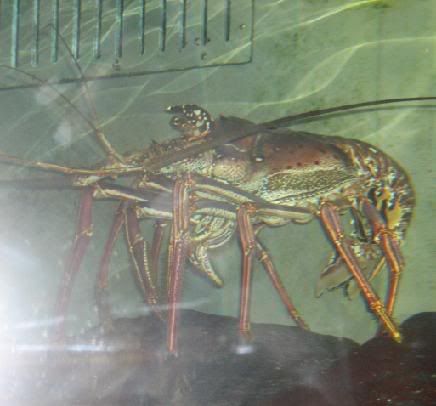 An even freakier mystery sea creature, and the biggest hermit crab I've ever seen...
This gorilla was so cute, but his glass was kind of dirty so it was hard to see him.
His friend was OUT like a light! Watch...
Orangutans are another fave of mine...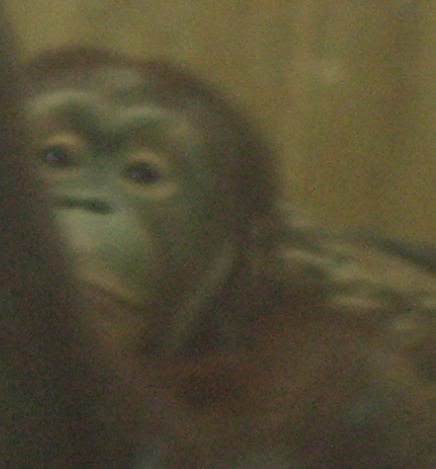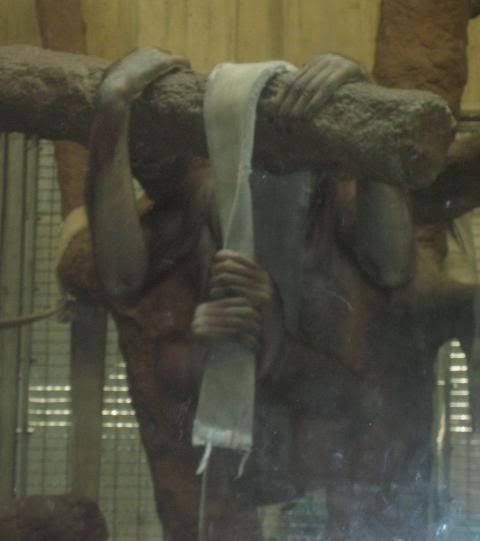 Just hangin' around!
I know it's just his natural look, but this guy just seemed SO sad!
Probably doesn't help that he was passed out.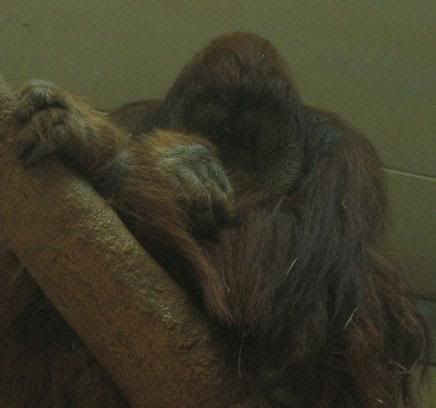 My turtle, Nigel, is about the size of a quarter. How funny would it be if ended up as big as this guy?
Watch him in action...
Tired tigers...
Chilling lions...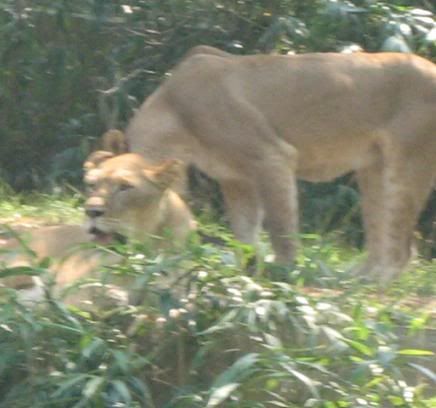 Another weird mysteray animal...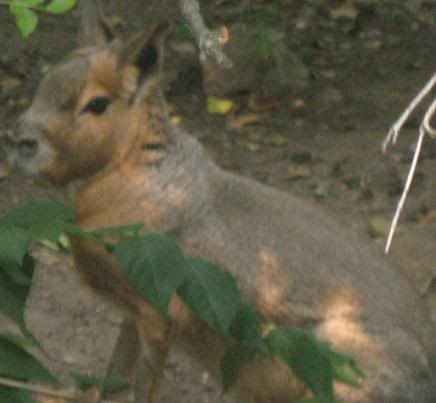 I have no idea what this thing is. Part rabbit part squirrel part hamster?
A rabirellster?
Or maybe a
Wuzzle
?
I got the name of the Wuzzle totally wrong by the way. I said Bumblebear, but it was Butterbear and Bumblelion. Idiot.
After sweating our way through all the adorable exhibits, we headed back home to shower our nasty asses and head to Chili's.
After that? A hardcore game of Scattergories, complete with the thickest mudslides you ever had in your life. Hot.
Look how it doesn't even move!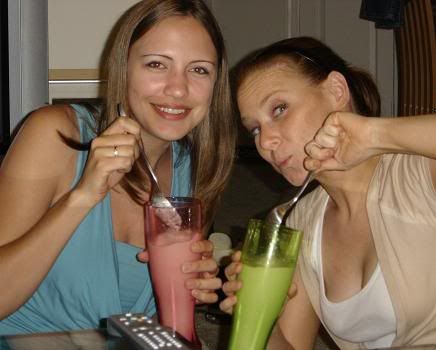 Thank heavens for spoons!
The weekend went by a little too fast but it was well worth the drive! Thanks to Micki and Jay for hosting me. Not quite sure I ever won over Maddie, but it was still a weekend full of friends, food, frozen drinks, animals, AND Scattergories? Who could ask for anything more?
Don't act like you're not jealous.
Just don't. ;-)