Even I have to roll my eyes at how corny my titles have gotten in my old age.
I guess I'd better get a-bloggin' about the Genesis concert Kat and I went to before 10 months goes by. (It would appear that "our thing" has become to see British musical trios together, by the way.)It's not quite been two weeks, so by Marnie time, it was practically yesterday.
To be honest, I don't have anything over exciting or informative to say about this show. I had looked forward to it for a while, and by some kind of miracle, we were able to score second row seats for less than face value, two days before the show, so that was pretty sweet. The show was very, very good, but if I'm being honest, I much more enjoyed Phil Collins' solo show 3 years ago. That was seriously one of the best shows I've ever seen. It was over 3 hours long and he played every song you can think of.
With Genesis, admittedly, I didn't know at least half the songs which, let's face it, makes all the difference at a show. It also didn't help that with the exception of the guy immediately to my right, we were surrounded by a bunch of drunken idiots. Sometimes I wish they'd ban booze at shows (namely the shows that I've driven to). What I wish they'd ban more is dumbass blondes that sit on the laps of in-house security (honey, he can't do anything for you) and their friends that are so trashed after two beers that they don't even realize their denim skirts are now on completely backwards. If we could ban that, then the booze could flow freely.
That said, Phil Collins is adorable and his voice sounds great. Mike Rutherford, Tony Banks, and the rest of the crew sounded great as well. Age ain't nothin' but a number, eh boys?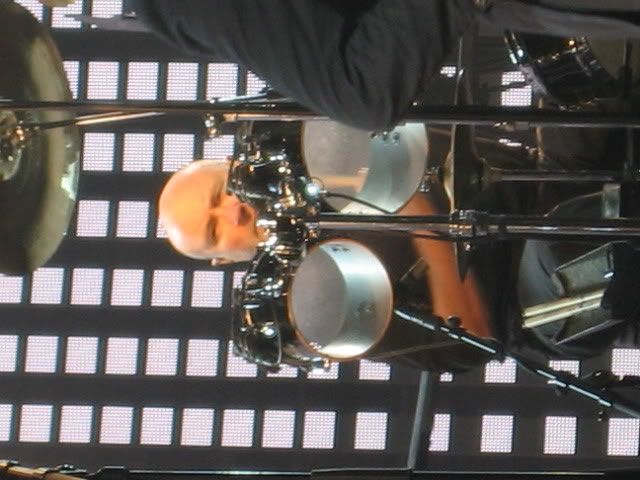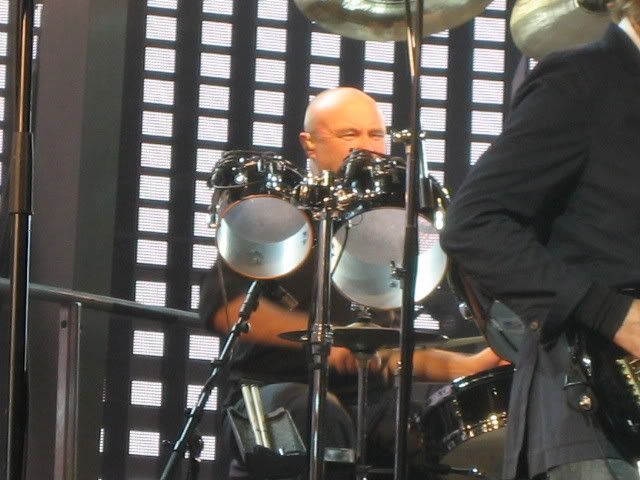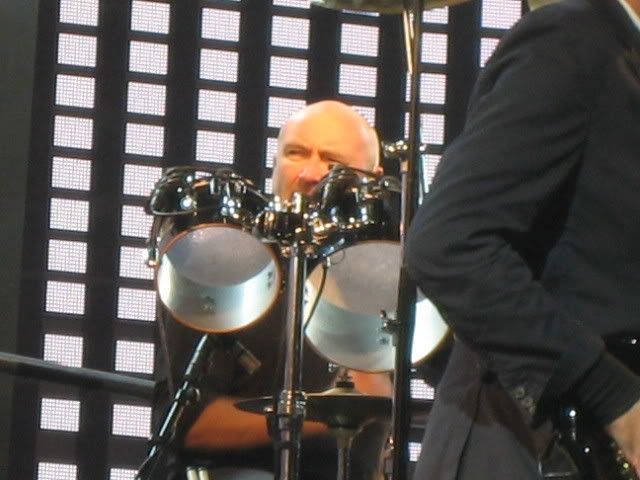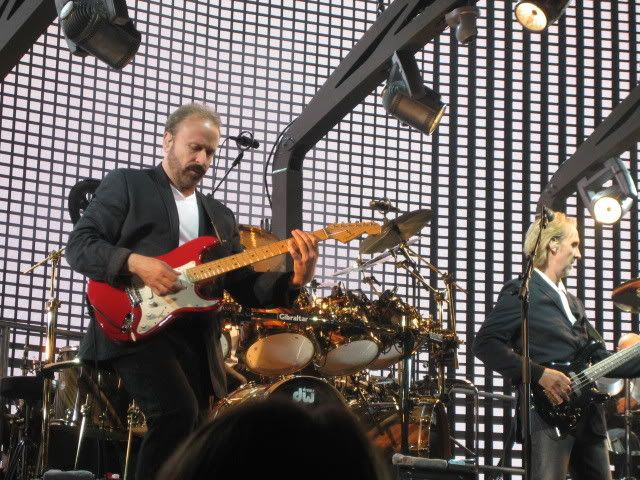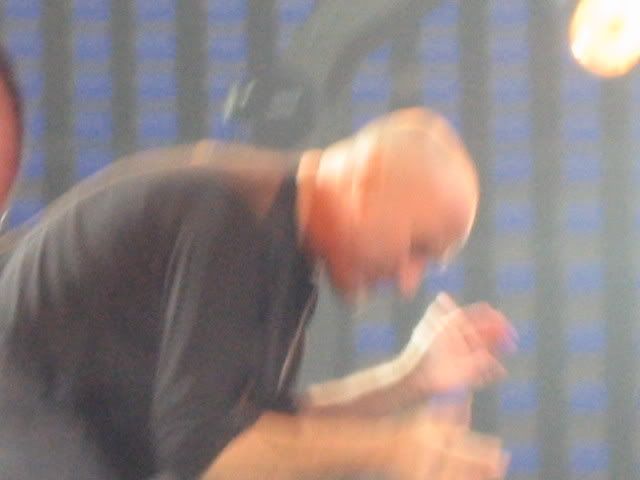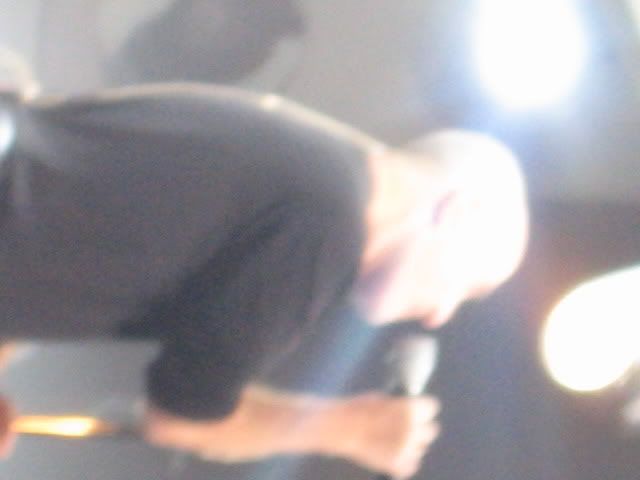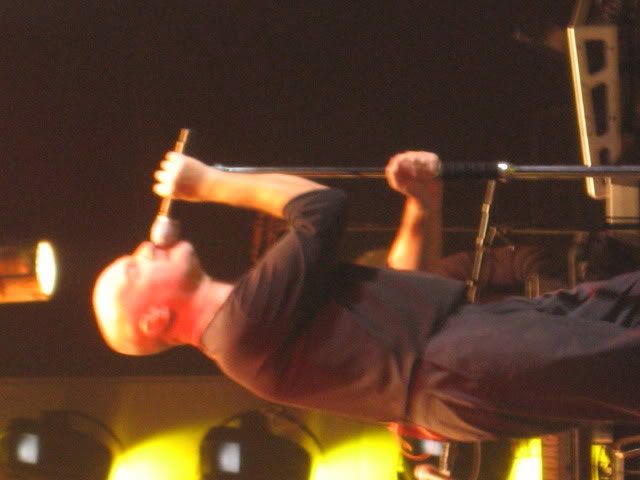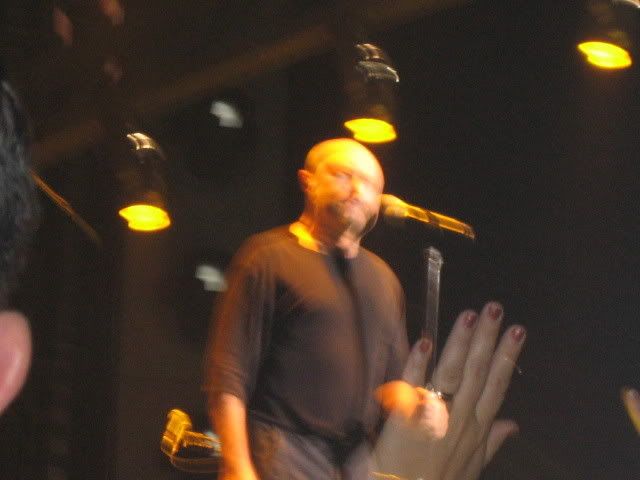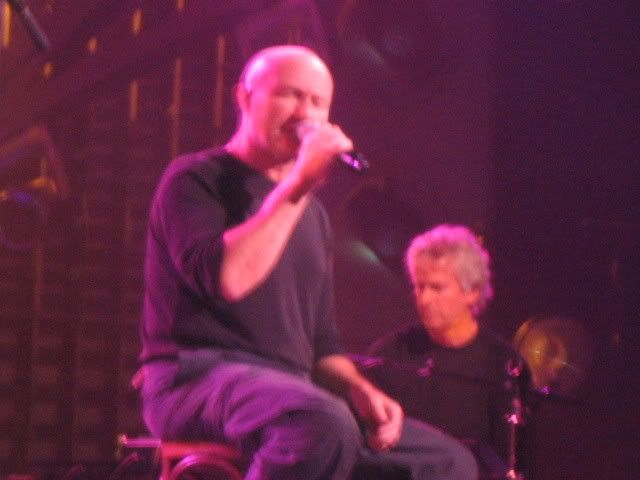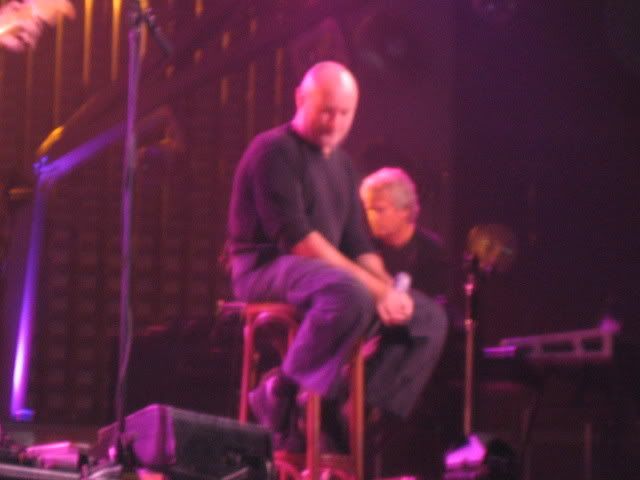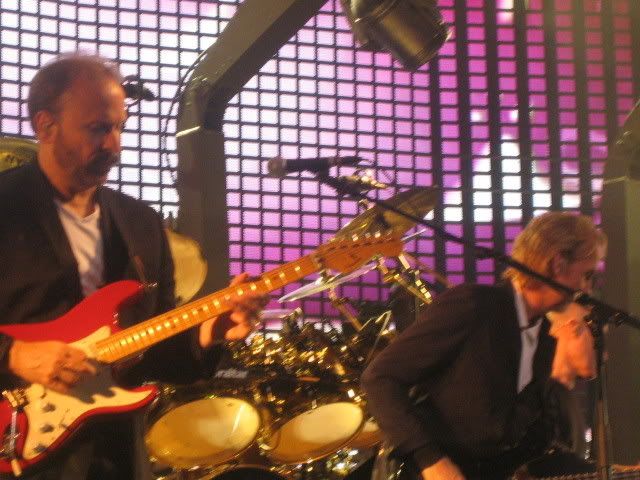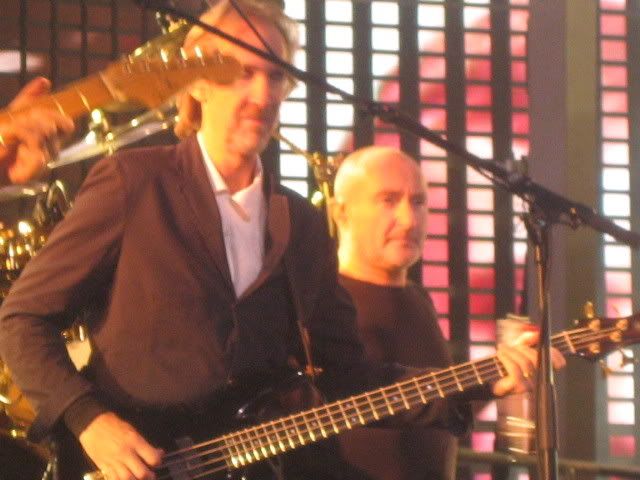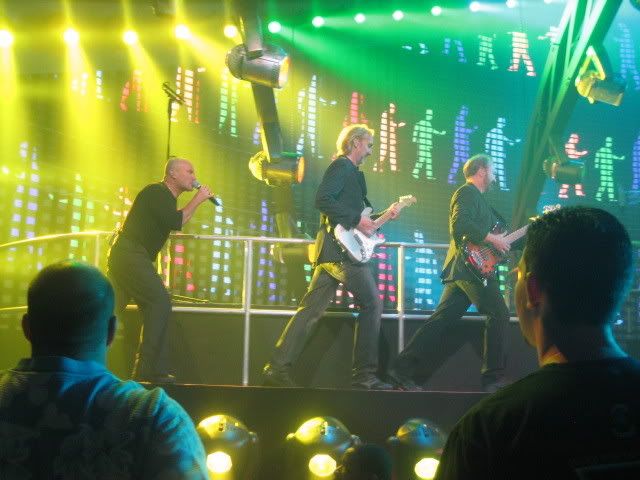 I think the best part of the show for me was when Phil had a long drum solo and Kat leans over really serious and says "He's got nothin' on Richard". I love Kat. :-)
Speaking of Phil, he worked the crowd well, and didn't even let it bother him when he got attacked by a bee mid-show...
Haha, just kidding. How funny was that though?
Anyway, I'm glad I got to see them on this, their "last" tour, even if they didn't sing "That's All."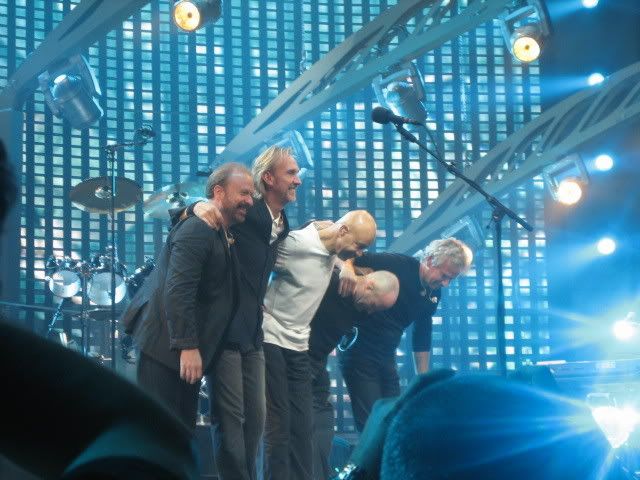 But seriously -- why didn't they sing "That's All"????
Either way, it was good. And now we know what it's going to be like to see Keane in 30 years. :-)