As you may recall from last year,
Simon REALLY likes opening presents
. He normally charges down the stairs on Christmas morning and starts tearing at them with reckless abandon. It's like watching a small child.
This year, I awoke to a strange noise. I peeked over my bed, to find Simon very quietly tearing at his presents, making as little noise as possible. (No, seriously -- he's that smart). Upon hearing my sharp "Hey!" he immediately jumped back, well aware that he was doing something he wasn't supposed to be doing, and walked over to be lifted onto the bed.
Once we got downstairs, he waited for the go-ahead and got down to business:
After opening each toy, he pranced it around in front of everyone, making sure we all were sufficiently jealous of all of his new things.
He basked in the sunlight a little with some...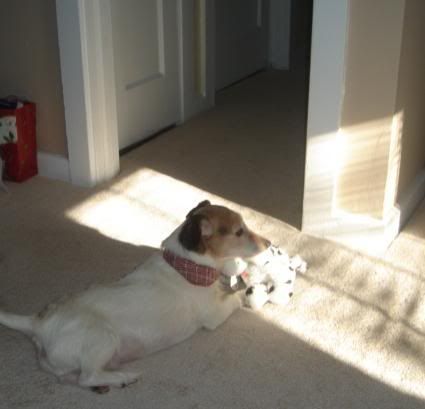 Before posing in front of the tree with others...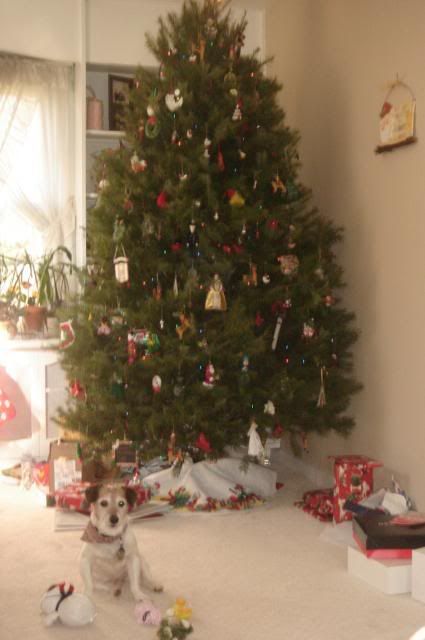 And making sure we saw the last few...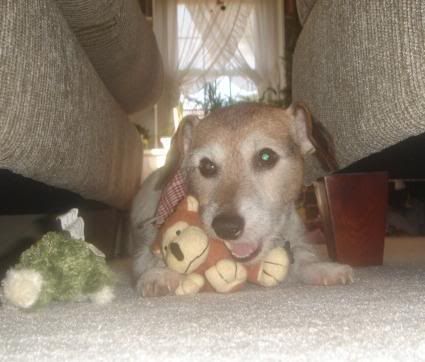 Best of all, he got to enjoy everything without having to suffer the indignity that he'd suffered a few days before...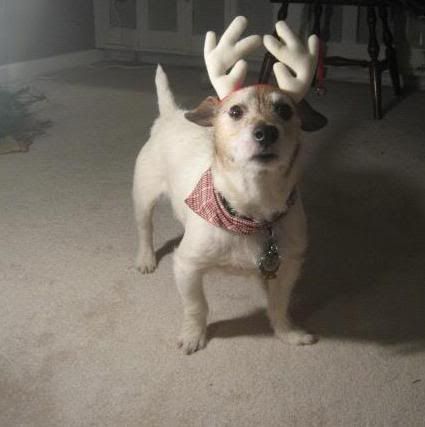 I'd say it was a very merry Christmas for everyone!!
And Nigel thinks so too!!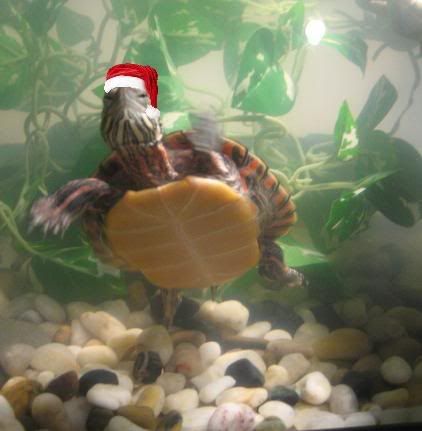 Hope everyone had a wonderful holiday!