In my last post, I mentioned how once, during my various trips to New York, I brought Simon along for the ride. This, of course, was like two months ago, but I've since decided that the pictures are just too cute not to share.
He spent most of the weekend spooning Matt and ignoring me, or watching us paint Matt's living room, but on Sunday I decided to treat him to some fun at the
Tompkin's Square Park Dog Run
, home of the beloved Dog Halloween Parade, and favourite haunt of
Cityrag's Buddy
.
After we left Matt's, we drove into Manhattan and the fun truly began.
When we first arrived at the park, Simon was a little tentative.
For a while he just sat on my lap and watched from the sidelines.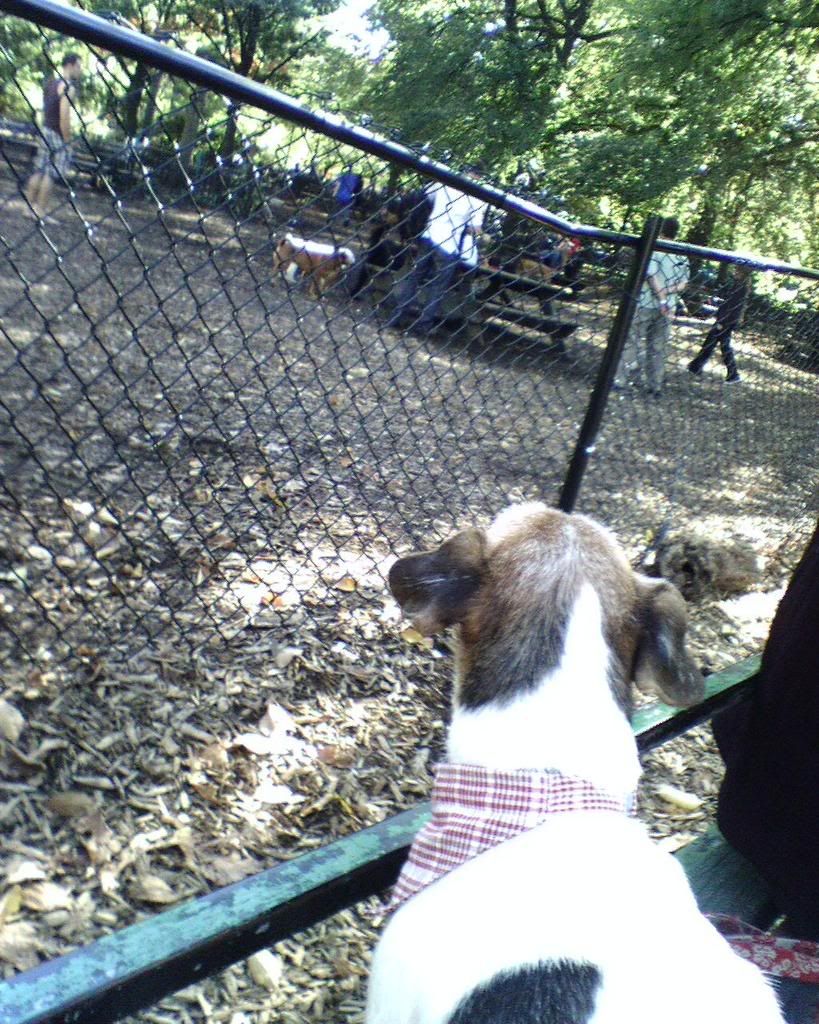 He also took a moment to check out what was going on in the "Big Dog" area.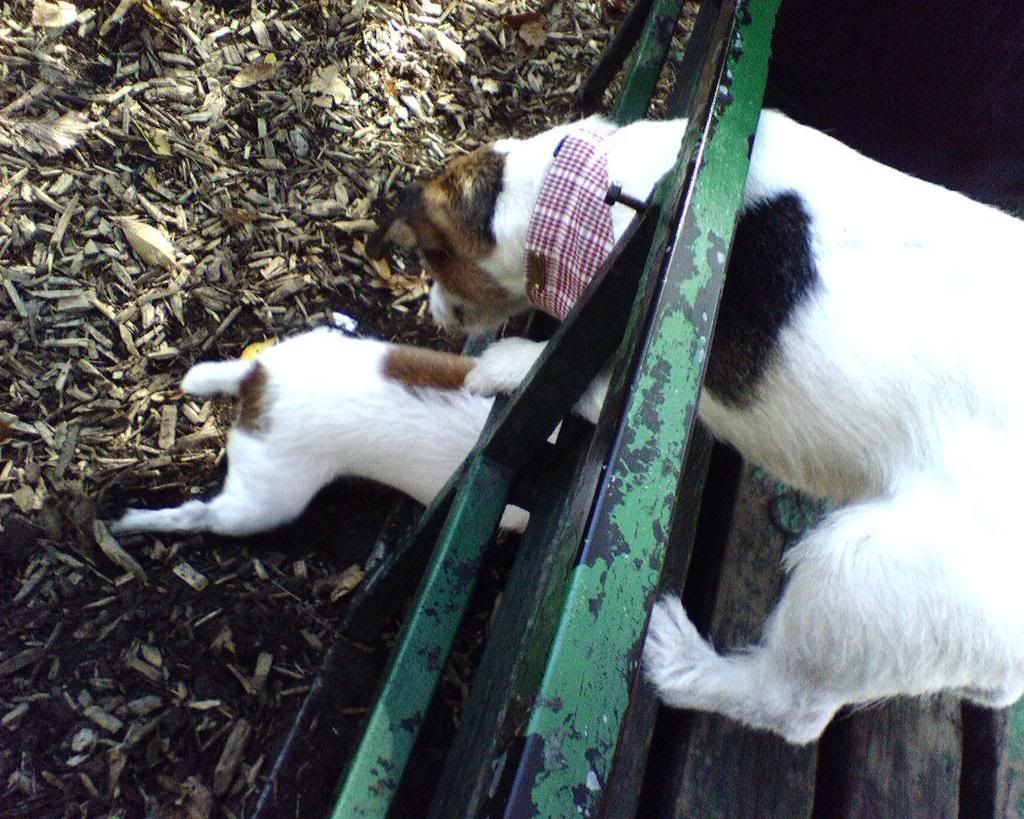 And to see what fellow Jack Russel, Nina, was up to.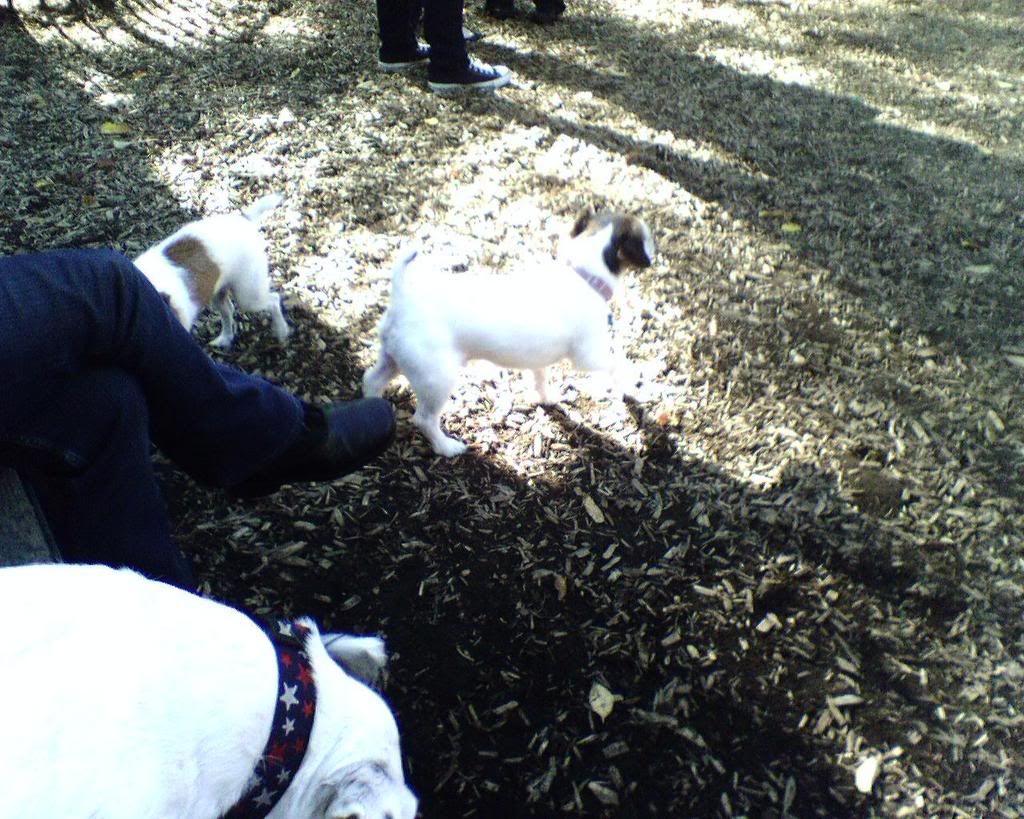 Soon he got the courage to venture out.
He was very tentative at first, even heading for the exit at one point.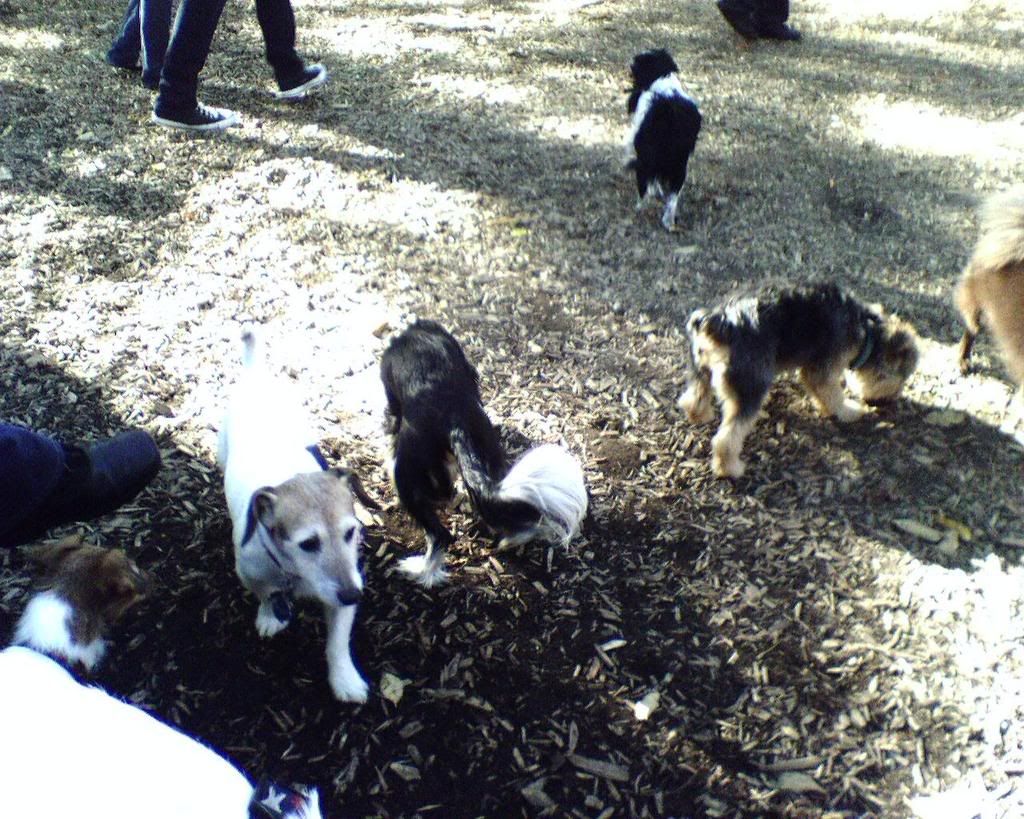 Soon, he was heading back to me and my lap.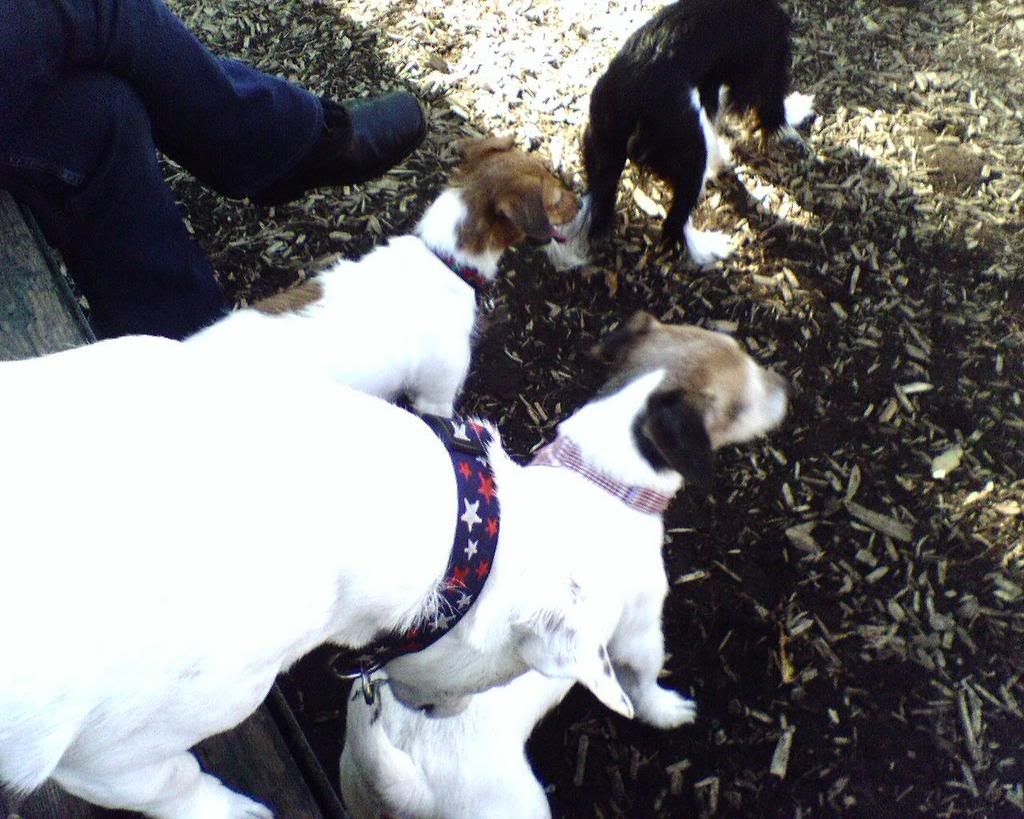 First, he sat with Nina for a second, still checking things out.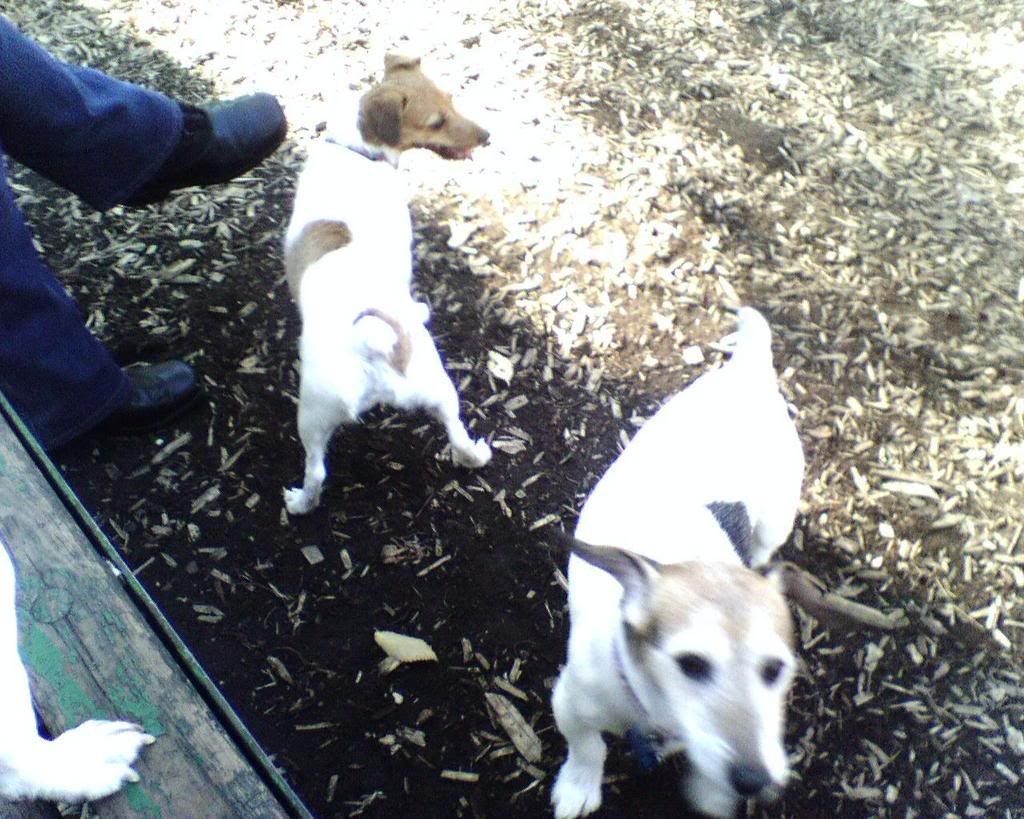 Then it was, "Okay, I'm over this. Pick me up."
Also leary of the crowds was Toby, yet another Jack Russel.
At first, when Simon looked at him, Toby glanced over, baring his teeth. His owner quickly scolded him, and he stopped.
Soon, he and Simon were moving closer together. They quickly became buddies.
Getting friendly with Toby seemed to loosen Simon up a little, and he headed back out into the fray.
Mostly for some sniffin'.
And more sniffin'.
They double-teamed this poor dog.
"Did you
smell
that?" "I know, right?"
Soon both Simon and Toby were ready to hit the benches again.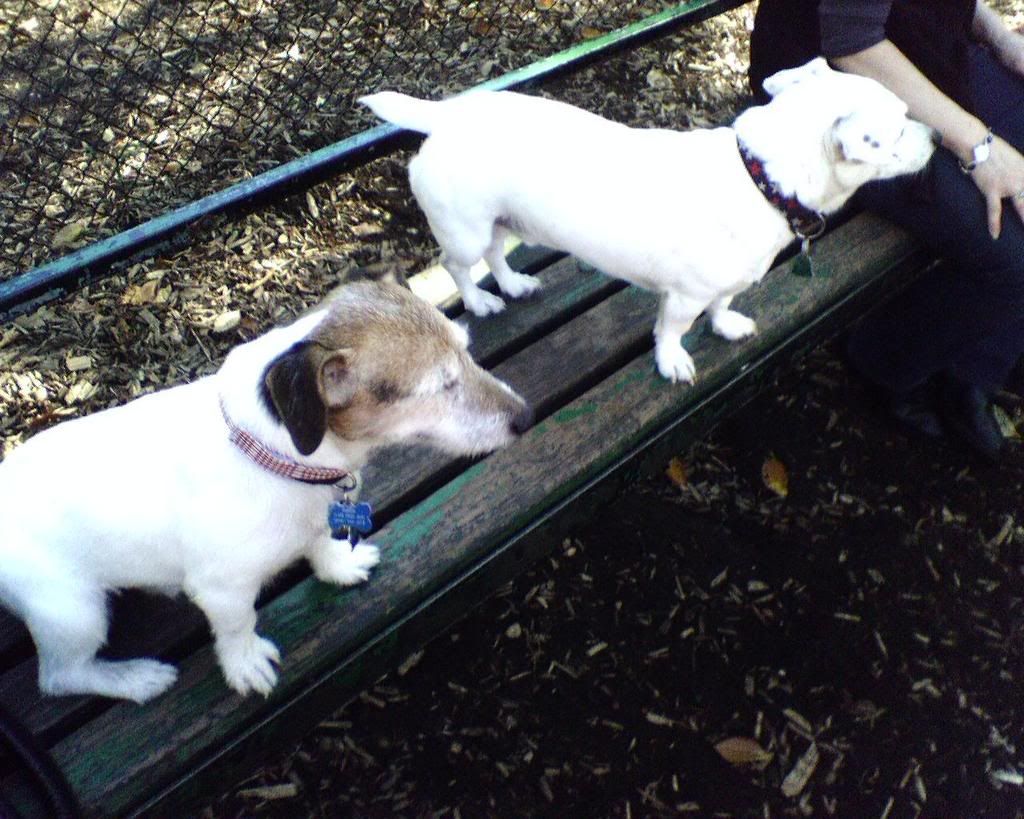 Clearly, Simon was getting tired.
My meter was running out anyway, so we headed out. Simon was totally enjoying the sights (and smells) of the Big Apple. His particularly ridiculous "Roary the Lion" doggy booster seat helped out immensely.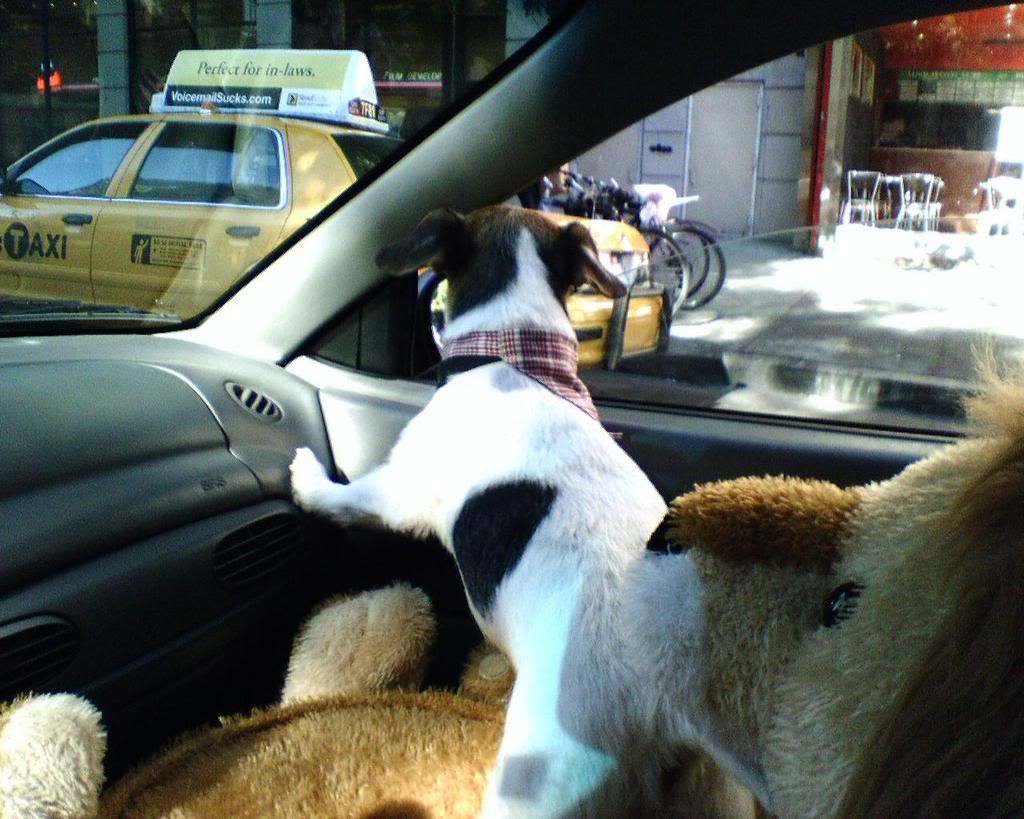 "This is amazing."
"Is that a bodega?"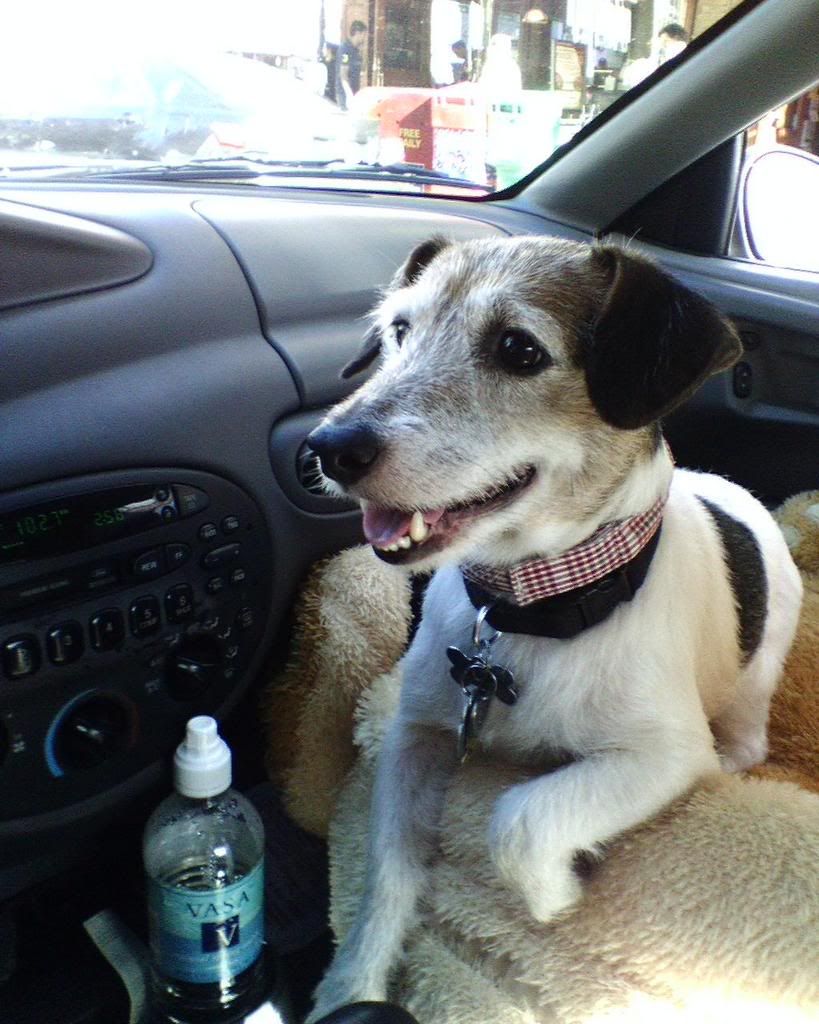 Of course he also had to see what was happening on my side.
Then he started remembering that he was tired.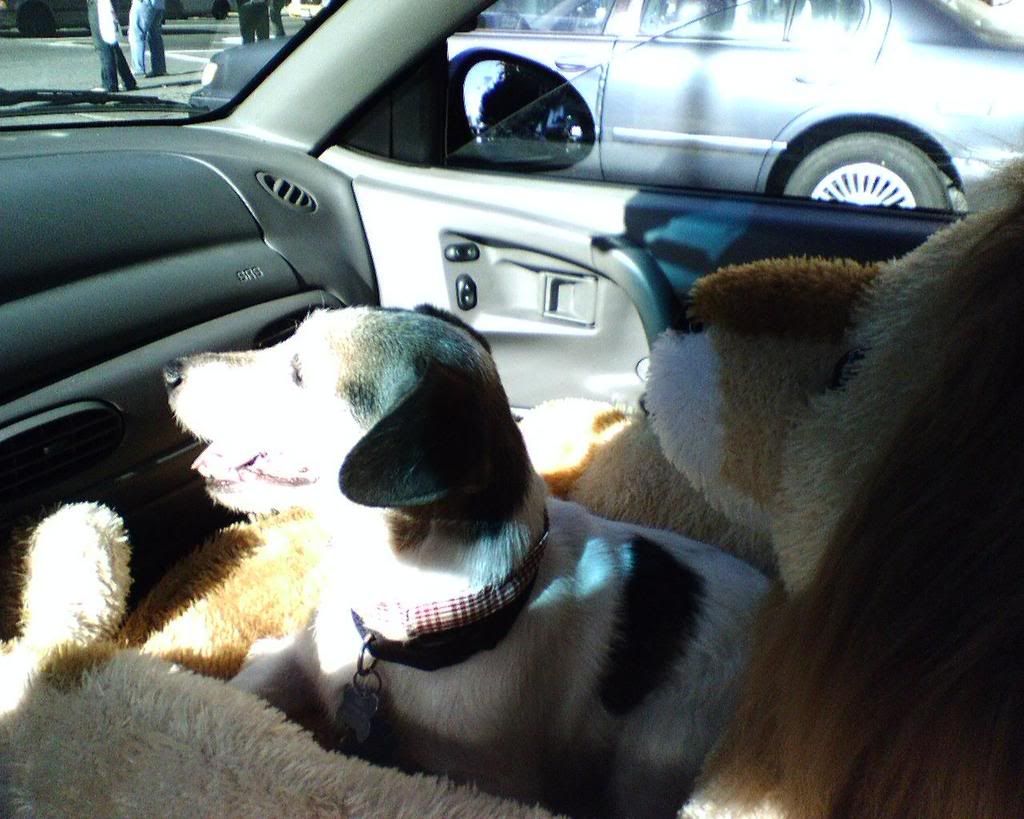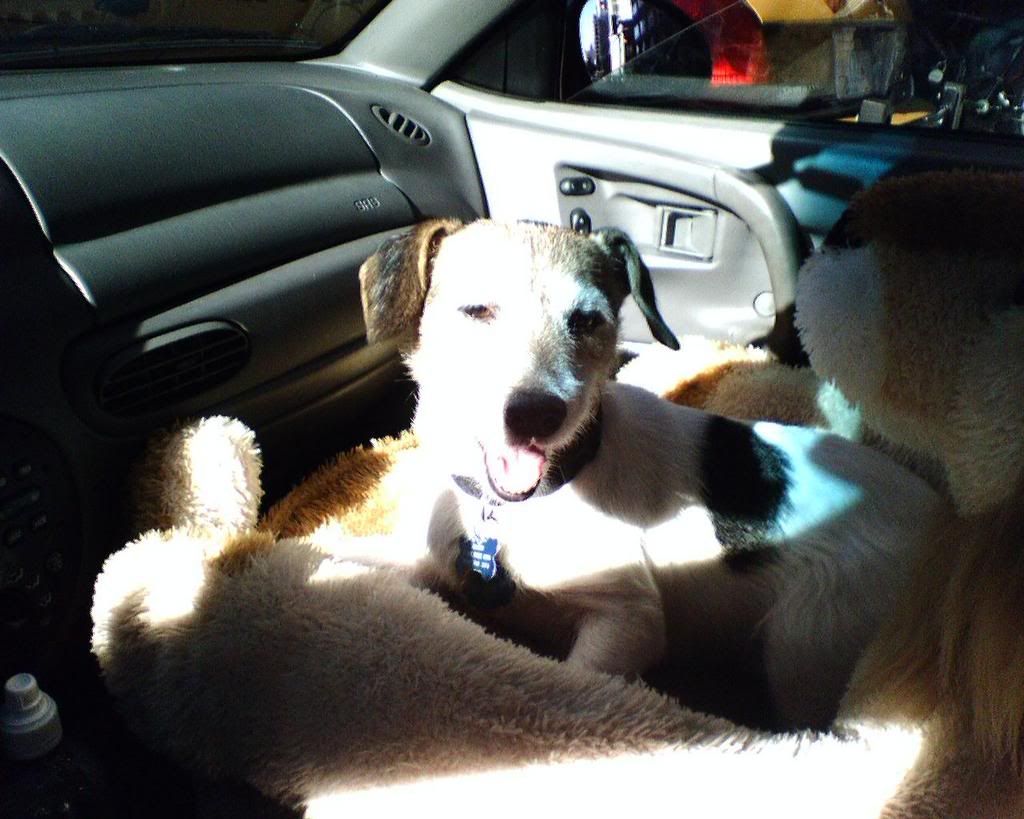 A busy day soon catches up with him.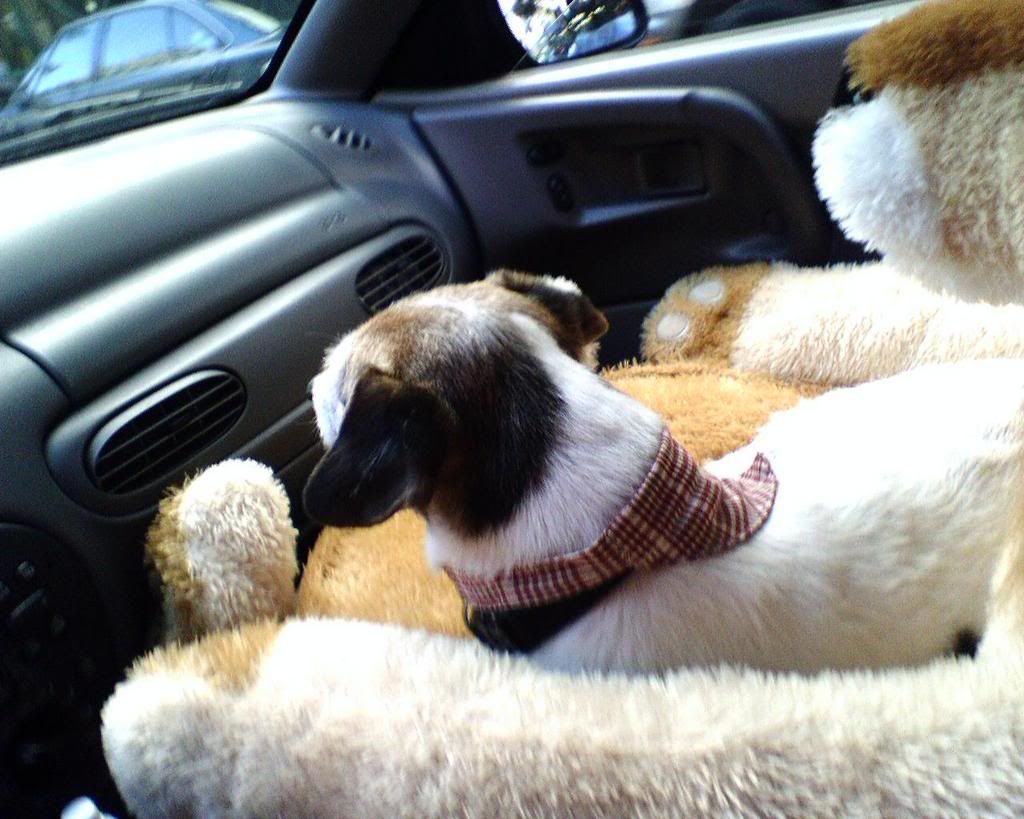 And by the time we hit the Turnpike...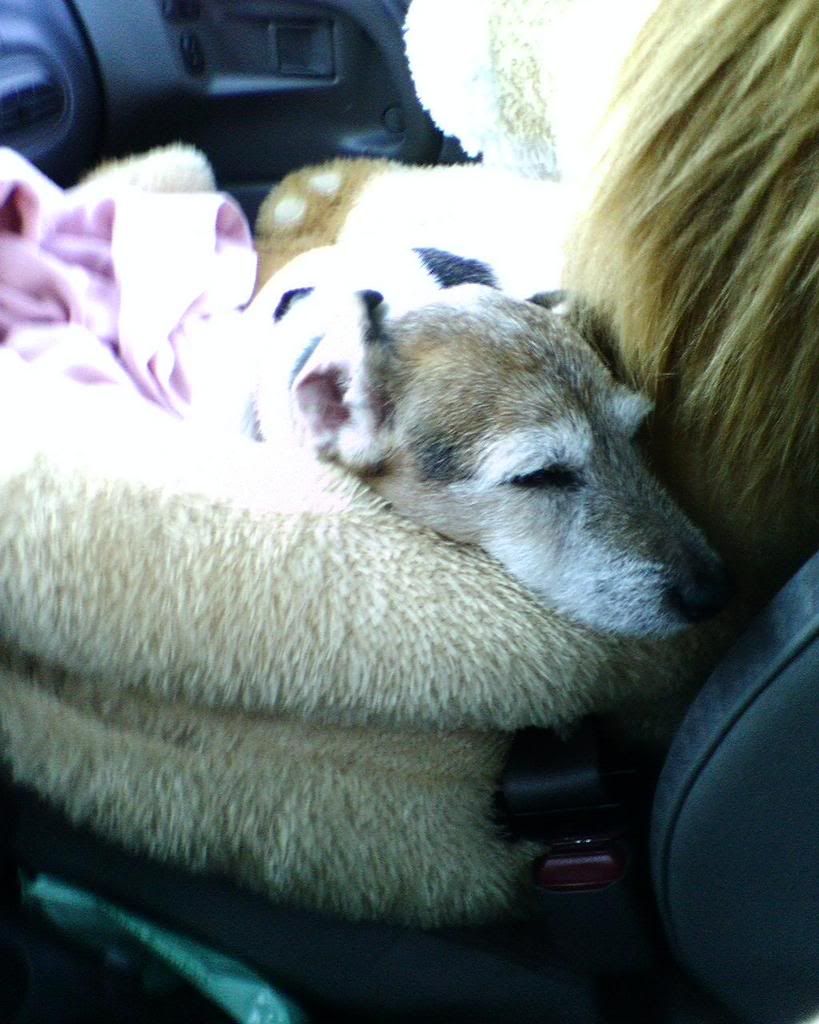 This was it, the whole way home!
Zzzzzzzz...