The sad thing is, I spent 10 minutes debating whether or not to call this post "Zig-a-zig Ahh".
Hey there kids! It's been a while (but then I'm sure you've come to expect that from me these days). Been a busy little bee a usual, but managed to squeeze in some fun now and then.
One such fun event was the Spice Girls concert at Madison Square Garden a few weeks ago. Of course, if I was a good blogger in any way, I'd have blogged about it within 24 hours, but we know the days of 40+ posts a month are but a memory. I'm trying, I swear!
Anyway, care of my brilliant long-time friend Morgen, Matt and I got comped some fabulous third row seats, and les filles d'Spice did not disappoint!
As luck would have it, our girl Posh was the first to come over to our side of the stage.
She is fierce beyond words.
In my next life, this is who I want to come back as.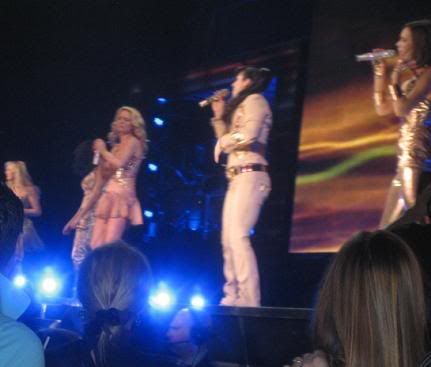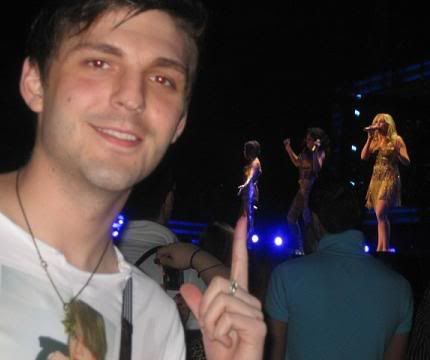 Matt knew every word to every song.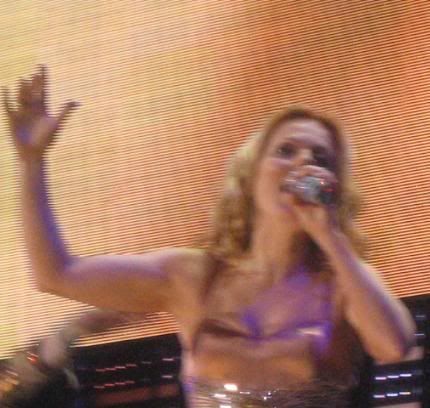 You didn't think I would just have one at a time, did you?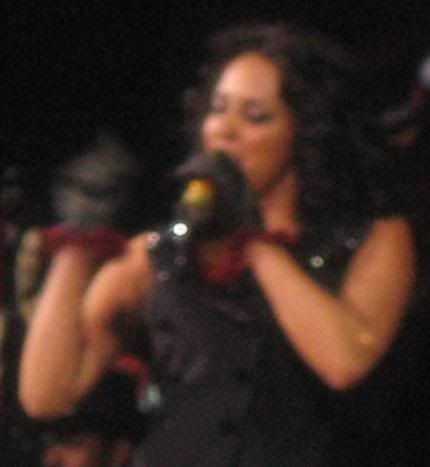 Funnily enough, Geri and I were dressed very similarly during this portion of the show. Except I had pants on.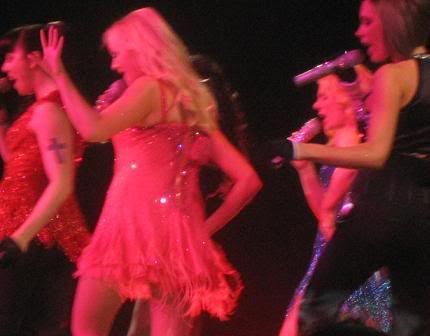 I'd like to know how many sequins were sacrificed for this tour.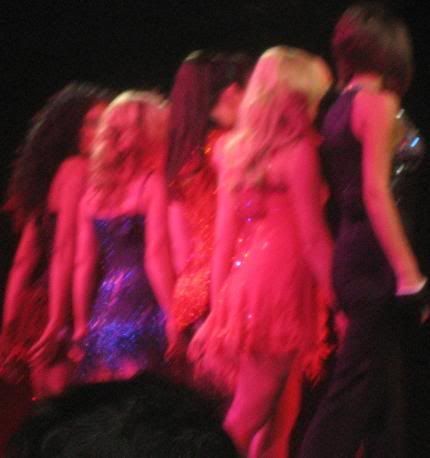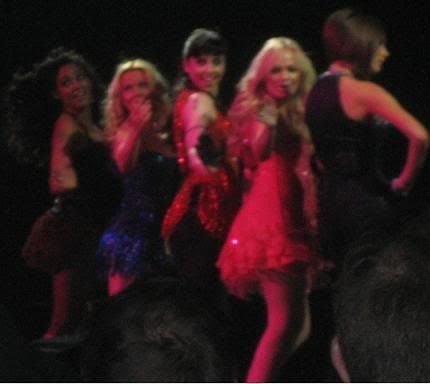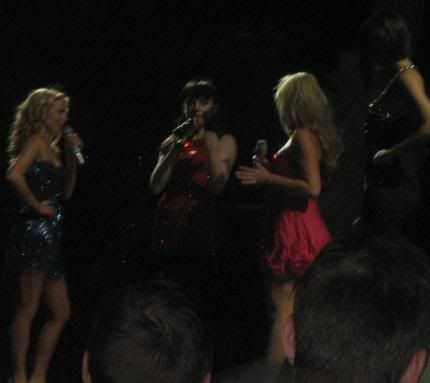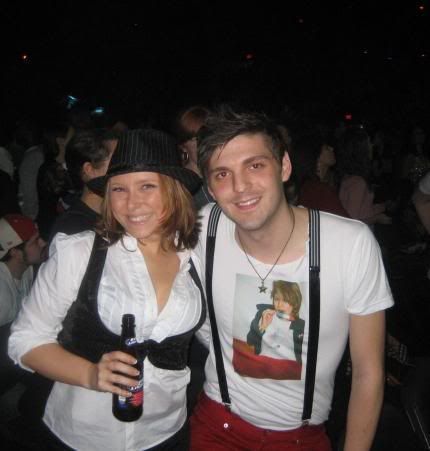 This hat is going on Ebay today. It's a one shot kind of deal, you know?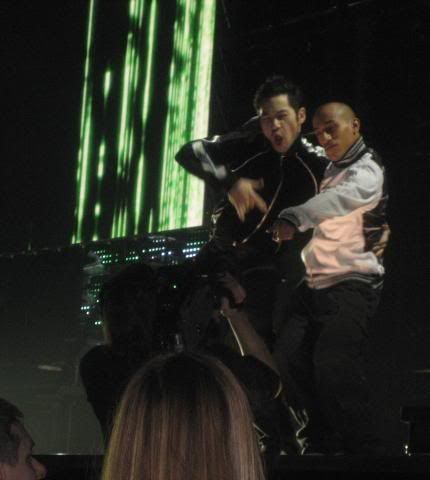 We swore we'd see the dancers out later, considering where we were going.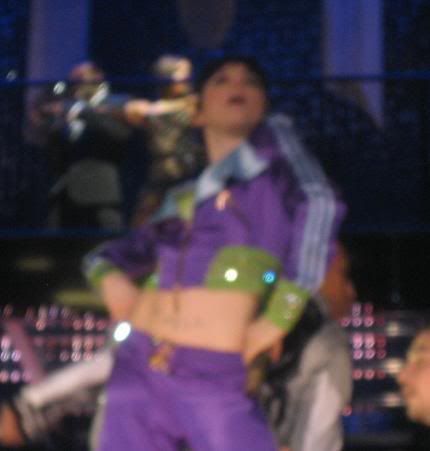 Blurry Spice.
Who Do You Think You Are?
This photo makes me realize that no matter how hard I tried on Halloween, I did not do
her rack
justice.
We didn't even mind that she didn't sing a song for her solo portion because her bit was fabulous.
(the sound stinks because we were right next to the speaker, but you get the idea.)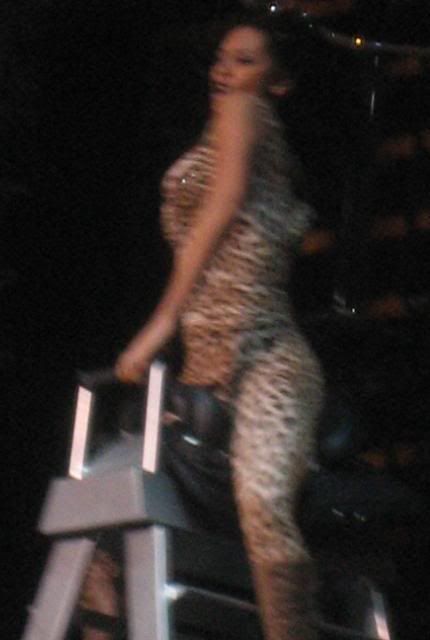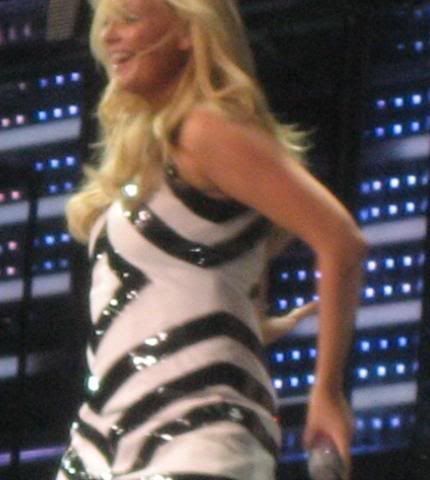 Baby is adorable. She was totes flirting with Matt too, btw.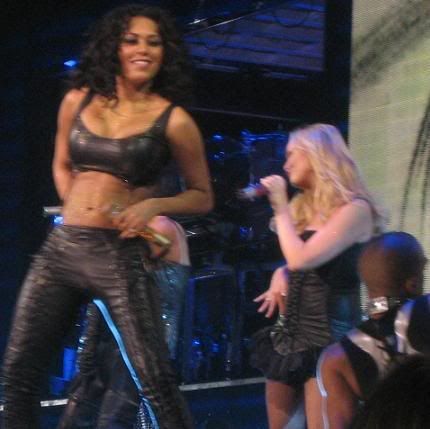 Those are the dancers on leashes.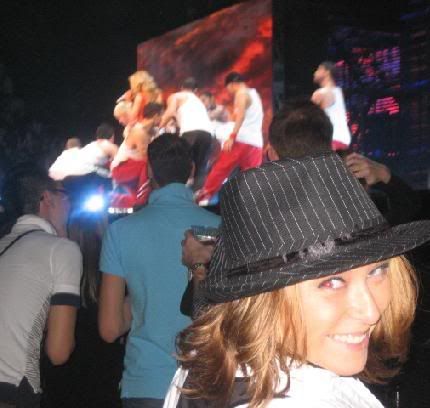 Idiot.
Geri's another one that looks A-MAZ-ING. But I guess we all would if we have
this Behemoth
training us.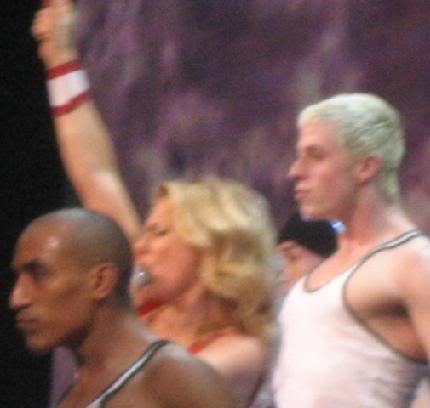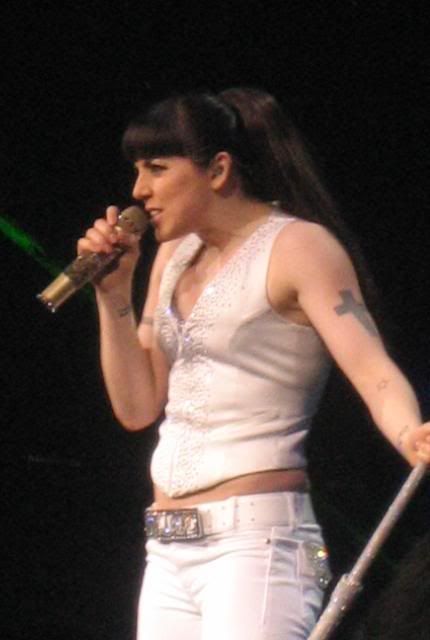 I wish Sporty would lose those bangs. Honestly.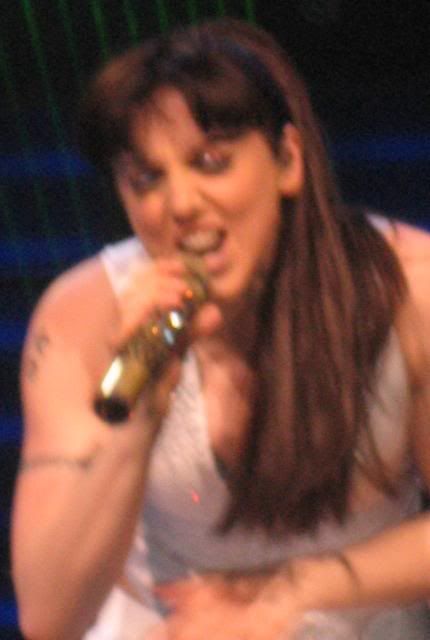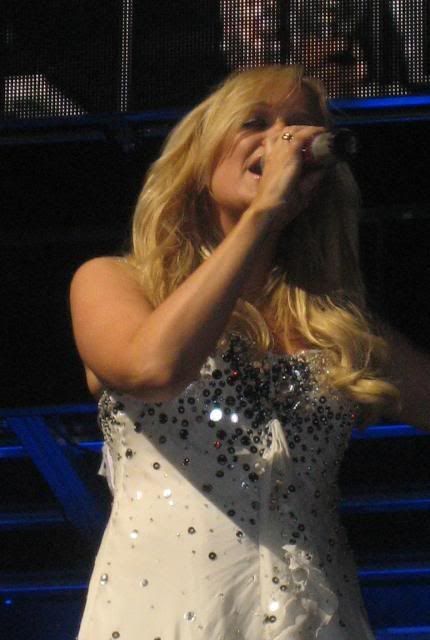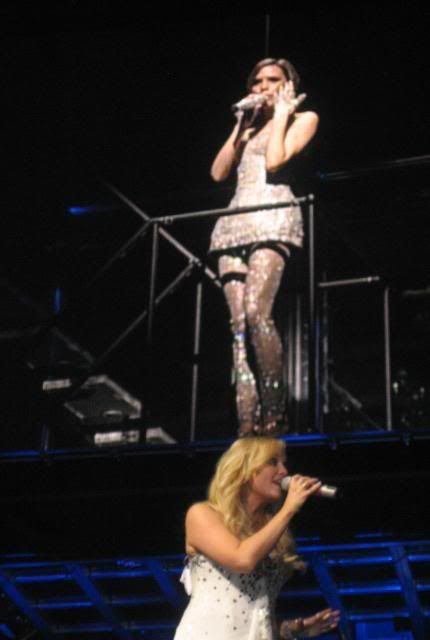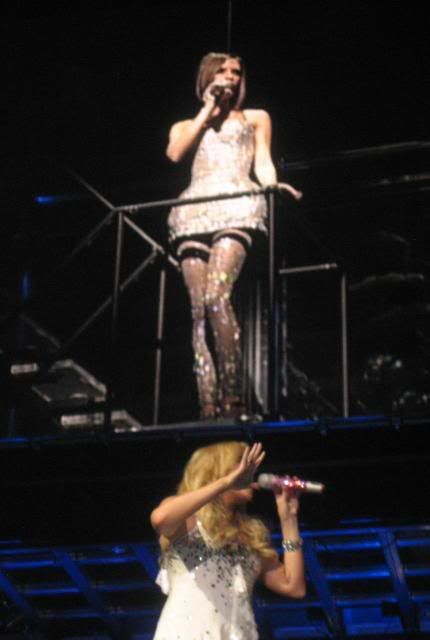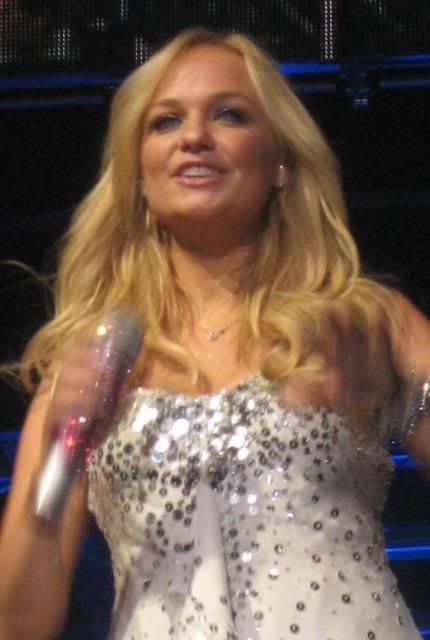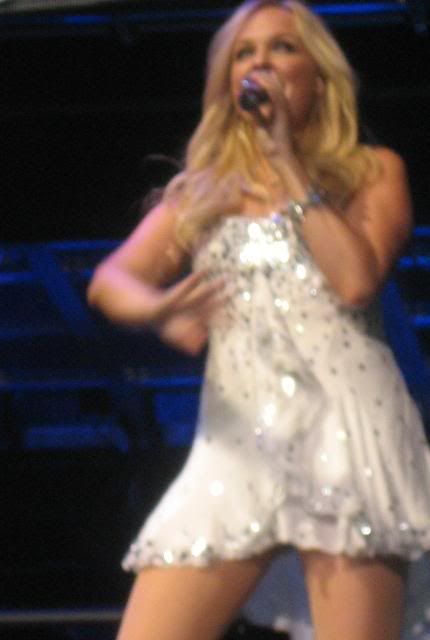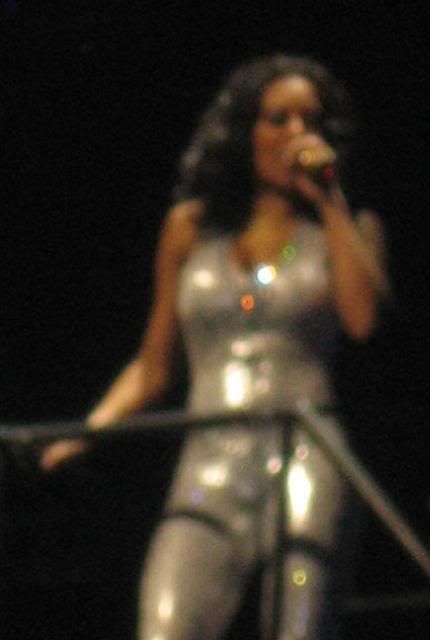 Soon came the best part. The ladies brought their children up on stage...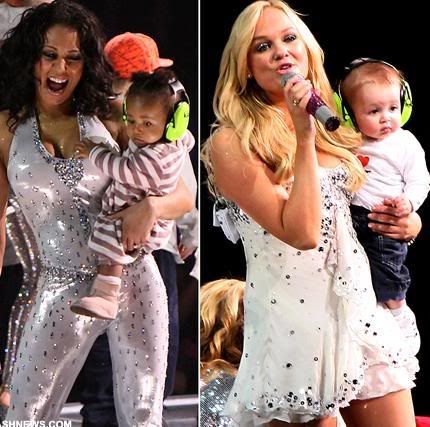 Baby's baby, Beau, looks a little bewildered.
And after a minute or so, little Cruz Beckham (who turned 3 the following day)
started dancing
! At first he started a little slow, showing his smooth moves...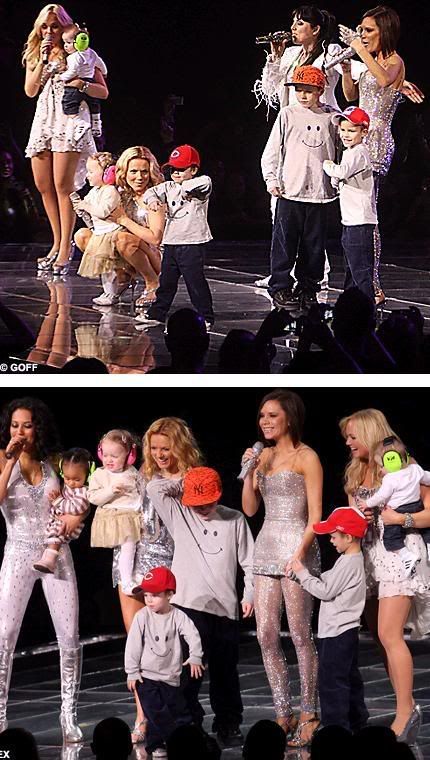 Soon, little man was TEARING IT UP!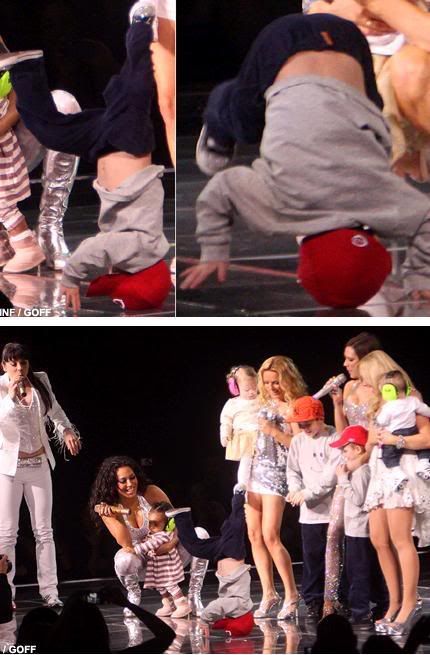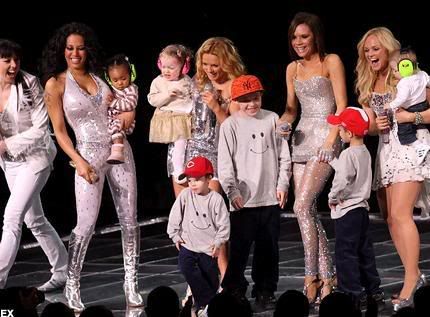 Who says Posh doesn't smile?
Little Bluebell, Geri's daughter, took mom's mic and sang the words, which was adorable, but Cruz wasn't having it! He kept right on moving, even through the group photo!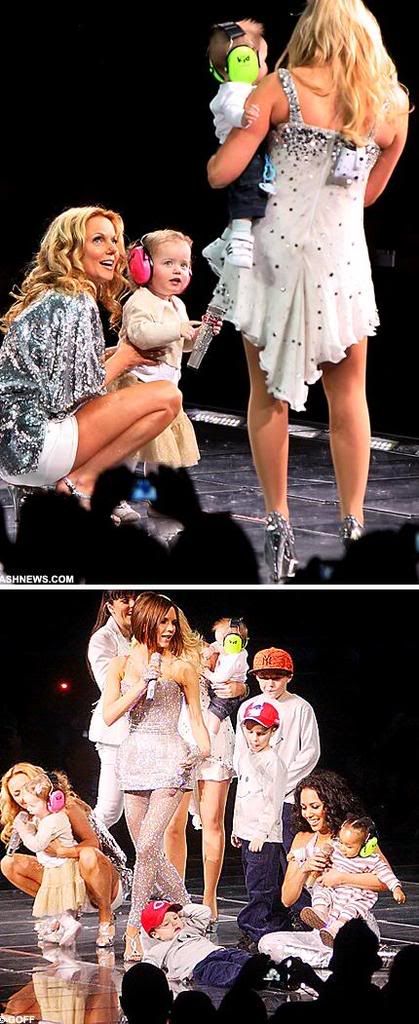 And would you please look at this pose?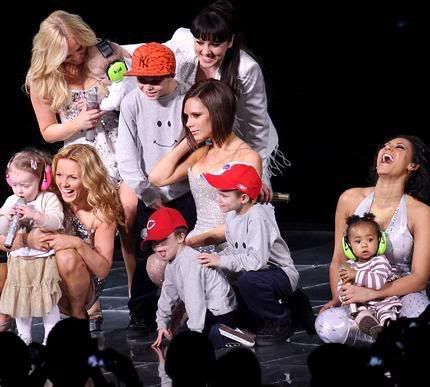 Eddie Murphy's baby's all "Whah?"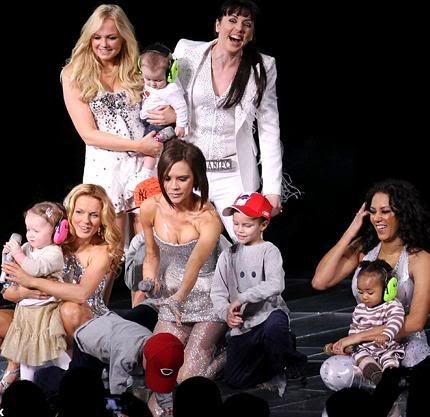 Brother Romeo looked suitably impressed!
The oldest, Brooklyn, however, seems over it.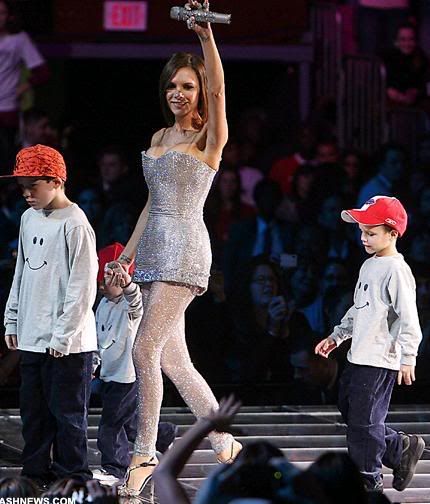 I couldn't find any one video that had super good quality and showed everything all the way through, but this one is pretty good...
However, this one, from a few nights later, shows B-boy's true style...
Tell me that's not the cutest thing ever?
(those photos from dailymail.co.uk)
When they ushered the kids right past us, I couldn't resist.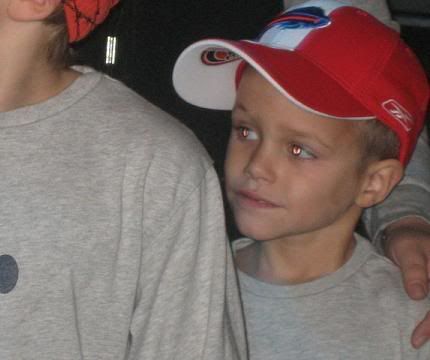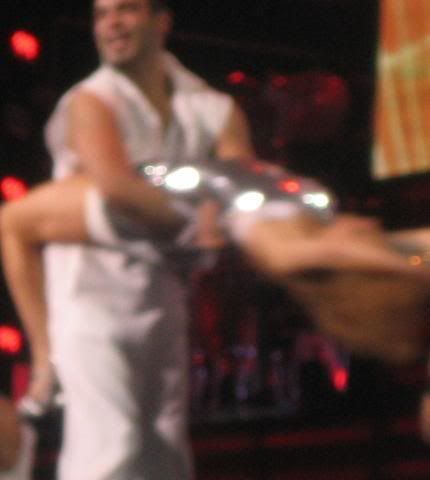 Get it, girl.
Sporty looks like she's about to have a heart attack.
And Matt looks like he's ready for another drink or two.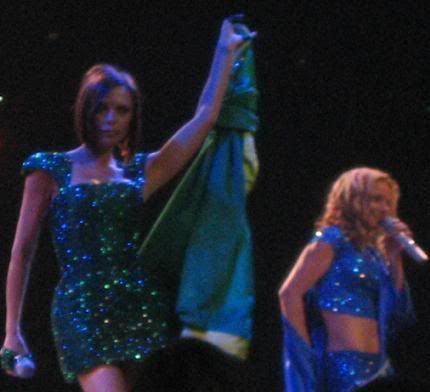 Loves it.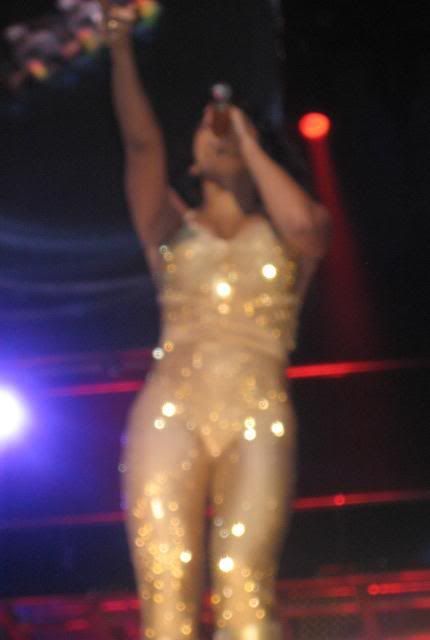 Someone got their body into shape
real quick
. She looks fab.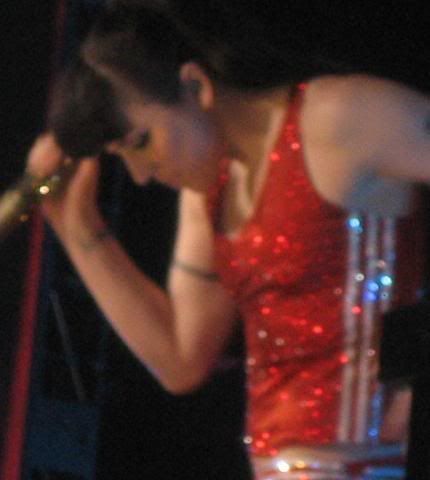 All too soon, it was over!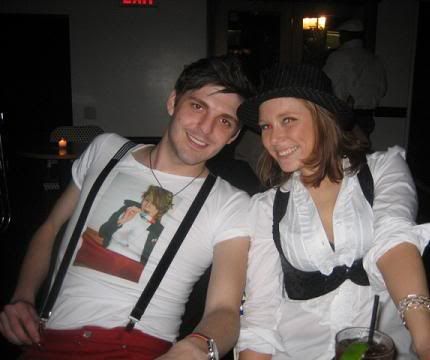 And Matt and I continued on until 5am with our usual nonsense.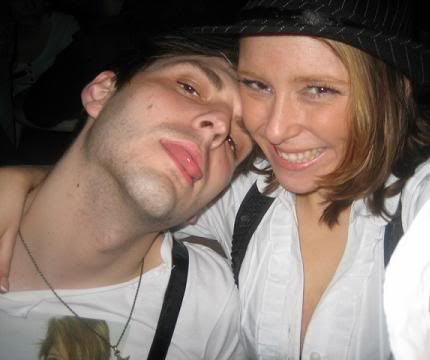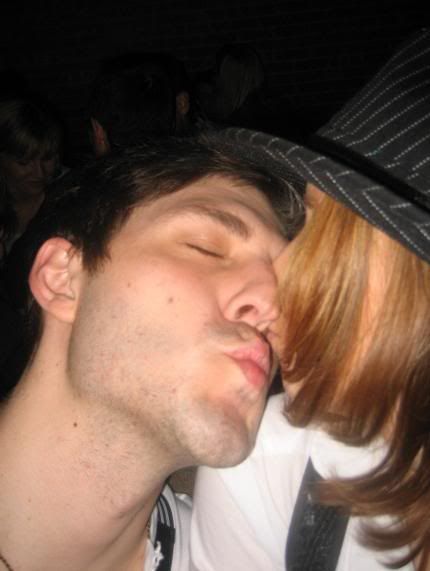 I really really really wanna Zig-a-zig Ahh.