In this day full of resolutions and hopes of bettering oneself, I figured I'd give you a break from all that and instead write a shameless plug for my friend's adorable idea!
Wish Lockets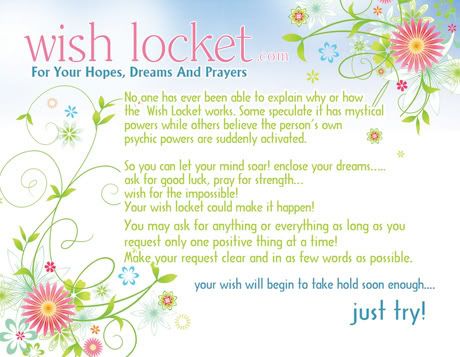 So if you're like me and have trouble keeping all of those New Year's resolutions on your own, maybe a Wish Locket is just what you need. :-)
It's a super cute idea and makes a great gift. They have tons of designs and can even personalize it for you.
Check it out
!
For those of you on Facebook, you can become a fan
here
.
What have you go to lose?
Happy New Year everyone!